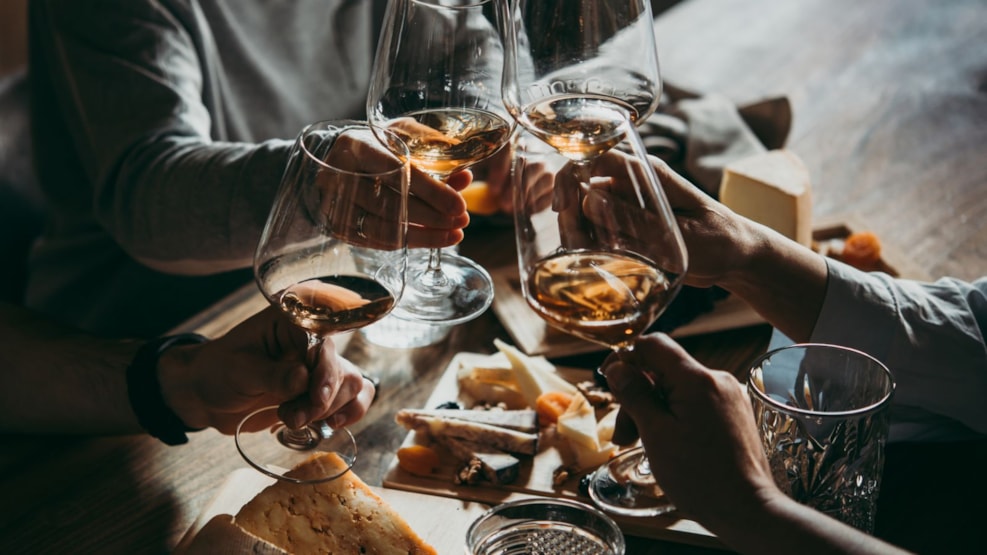 1. Lounge - Wine & Gastropub
Don't miss a taste experience out of the ordinary when you enter 1. Lounge and be surprised by the exclusive wine bar and gastropub. Look forward to exciting dishes and a shop with specialties of the highest quality that will tempt everyone.
In the middle of Løkken on the well-visited street, Sdr. Strandvej you will find 1. Lounge – Vin & Gastropub. Here you will find a well-stocked selection of delicious wines, beers and spirits. The perfect place to enjoy the long summer days.
A wine bar & gastropub
At 1. Lounge, great flavors of good quality await you in true Gastro Pub style. When it's a gastropub, you can expect that everything is made from scratch and the ingredients are carefully selected! 1. Lounge also offers a vegan menu. The kitchen is open until evening, typically between 06.00 p.m. 8.30 p.m.
In addition to the exquisite menu, you can also simply choose to enjoy drinks both outside and inside at one of Denmark's most exclusive coffee and wine bars. The warm colors and bright rooms immediately make you want to sit down in the inviting chairs and enjoy a good glass of wine. Here you will find a quality-conscious selection of wines, spirits for cocktails and beer. Here, the staff is ready with a story about the products.
You can take all the wines you taste with you home
Welcome to Topvine's new settlement. The very same boutique that many love and know can now be found at Sdr. Strandvej at 1. Lounge. For a long time, the shop owner wanted more options for wine tasting exc. You will still find the products and brands that are also listed on the website. This also means, if you have fallen for what you have in your glass, you can be sure to buy the bottle for happy occasions at home. Explore the specialty shop, which offers delicious wines from all over the world, tasty tea, coffee, and much more! Top wines exude quality and pamper all the senses with its sumptuous selection of temptations for everyone.
Afternoontea at 1. Lounge
If you want to end a bike ride or a walking tour with style, you can look forward to an exquisite afternoontea at Sdr. Strandvej, Enjoy an exquisite barista coffee or a refinded cup of tea together with a piece of freshly baked cake. 1. Lounge uses coffee beans of top quality and you have a good selection of cakes in their cake cabinet.
Gallery with an edge
Inside the restaurant and shop you are greeted by art paintings. So while you enjoy the notes of your wine you are surrounded by art by several different artists.