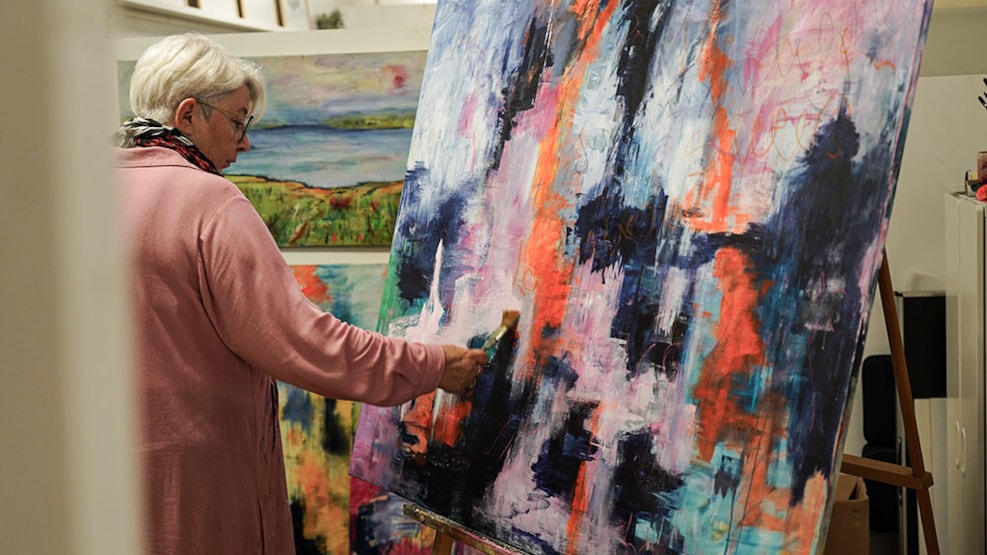 Ærtefabrikken (The Pea Factory)
The idea behind Ærtefabrikken is to create a new space for entrepreneurs, creative souls and true craftsmen in the fields of crafts, design and food. A "Factory" where everyone has their own area of between 10-30 m2 of the total of almost 1000 m2.
The name itself is of course a reference to the old pea factory that was on the premises many years ago. But at the same time, the name fits well with the many pea sprouts as we call ourselves.
Café Ærten
In addition to the workshops, we have our small café and shop with wine, mash and other delicacies, including freshly baked bread from Restaurant Nordatlanten and sweet treats from Marus Chocolatier.
Team building
In the large common area there is space for various workshops etc. For example, you can book a marshmallow making course or a wine tasting session. It is also possible to hire the space for a reception, summer party or similar. Catering is provided by Restaurant Nordatlanten.
We are open to outside guests every Saturday from 10.00 - 17.00.