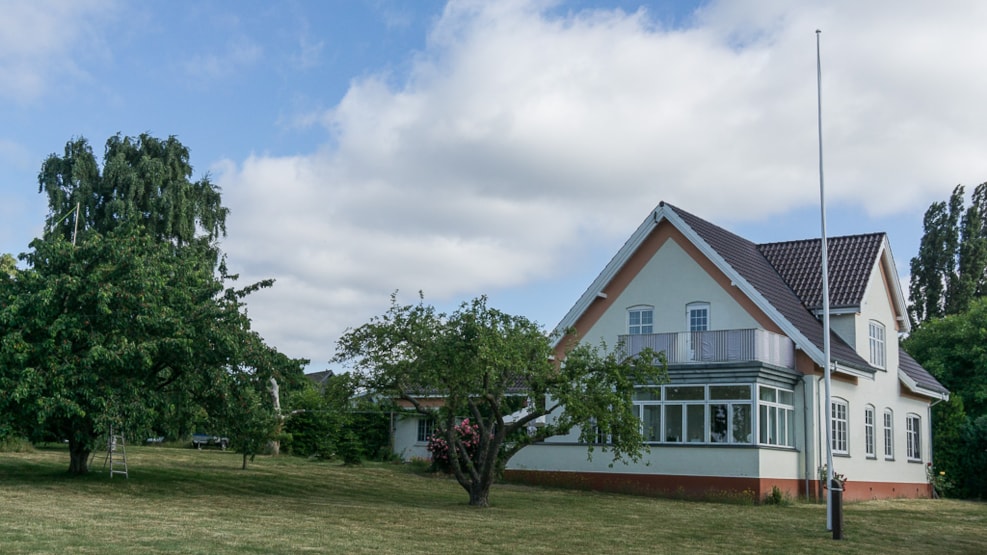 Birkely Bed & Breakfast
Birkely Bed & Breakfast at the southern edge of Stege is directly on the Berlin-Copenhagen cycle route. From the garden and the large terrace, you have a direct view of the rolling fields, and yet you are only about a 10-minute walk from Stege's town centre with its shops and restaurants.
Birkely Bed & Breakfast has two large and inviting rooms. The decor is minimalist, but it has what it needs – large and comfortable beds, a desk, shelf space and bedside tables. There is a small dining room and a separate toilet and bathroom for shared use.
Outside, you have a huge garden and a large south-facing terrace with space for relaxing and dining. Breakfast can be served in the conservatory, which has direct views to the garden and the surrounding fields.
It is possible to use af shared small kitchen and dining room as well as seperate toilet and bathroom.