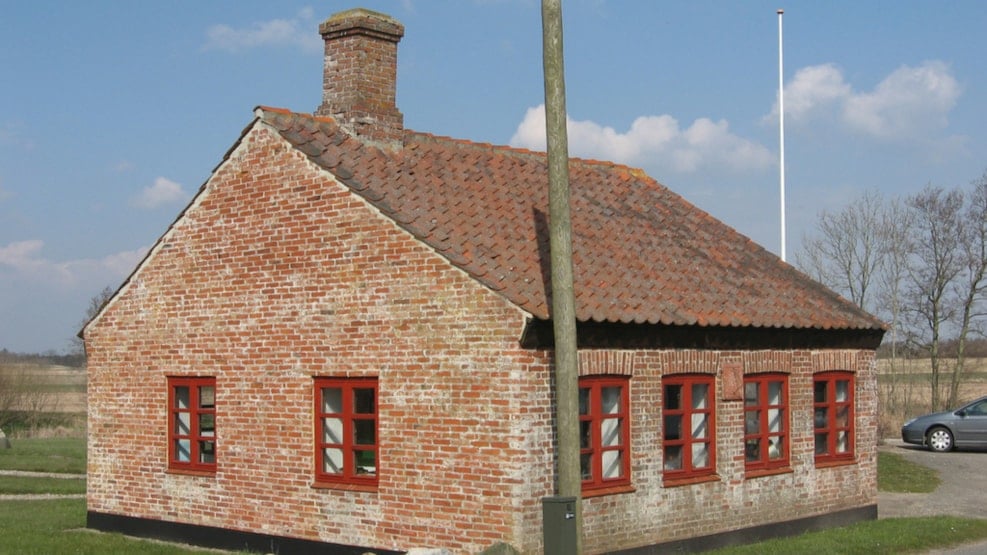 The Brickworks Museum - University Extension Skærum Mølle
The brickworks museum at Folkeuniversitetscentret Skærum Mølle by Vemb is the first of its kind.
The brickworks museum is housed in the old smithy from 1875 on the site where Vosborg Teglværk / Skærum Mill operated from 1879 to 1957.
The small museum is established in the former smithy from 1875 of Skærum Mølle.
At one time the humble building was the setting for the inventive talents of Niels Villemoes the owner of Skærum Mølle and millwright Peder Thrige where they created new types of brick-and-tile-making machines, and agricultural equipment.
The smithy once belonged to Vosborg Brickworks. Originally, the brickyard was placed at Nørre Vosborg, but it was moved to Skærum Mølle in 1882. It was a modern and well-functioning brickworks which worked until 1957.
The small museum has the following exhibitions:

Geology: Occurrences of clay as a condition of producing tile and bricks - where and why - fossils in the clay.

Bricks: Various types of bricks, technology, and tool - development from craft to industry.

Culture and art: Illustrations of architecture and art, buildings at the place, brick sculptures, and handicrafts.