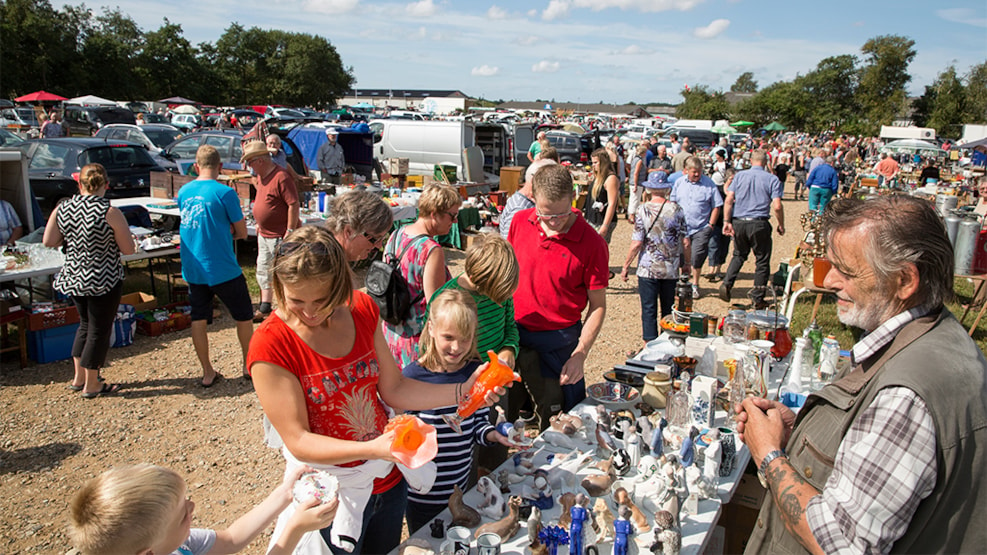 Brørup Market - Saturday at Easter
Experience the real market atmosphere at "Brørup Kræmmermarked - Brørup Marked".
Every Friday morning there is cheerful and casual atmosphere when all the hawkers install their stalls to sell all their bits and bobs, fruits and vegetables and living small animals like poultry and rabbits. Brørup Marked is composed of an outside hawkers' market - Kræmmermarked – a hawkers' market in 3 houses – Det indre Marked. 
It is a great experience to walk about the many stalls, watch the wide range of goods, find missing things and to haggle over the price. Most people come to Brørup Marked in order to make a good bargain and to chat. Both children and adults will find good things and get a thrill. There are no catchpenny shows, shooting booths and merry-go-rounds at the market.
History
The first auction of farm animals in Brørup took place on Friday, 30 November 1956 in rented premises. In 1957, the real auction hall next to the abattoir in Børup was opened. The turnover increased from 170 animals on the first day to 1,336 animals in the first year and then to 31,498 animals in 1969. The hawkers' market outside the auction premises was started at the beginning of the 1970s.