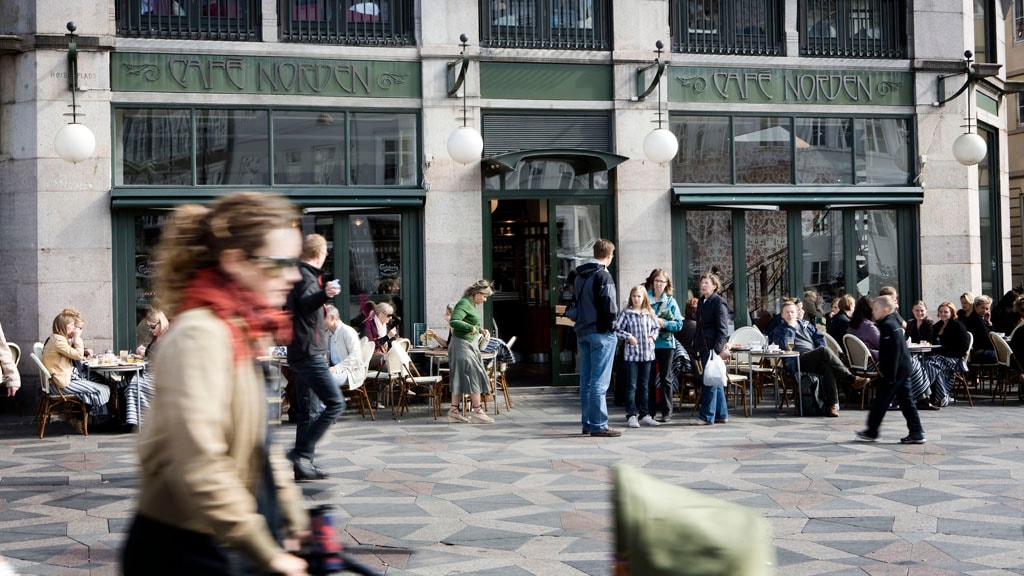 Café Norden
Café is located right by Strøget and is therefore an ideal place to enjoy a tasty meal or a cup of coffee after a shopping spree in the streets of Copenhagen.
Café Norden overlook Storkespringvandet and Højbroplads and is thus centrally located in the inner city.
Brunch
Here you can satisfy your hunger with a brunch plate consisting of bread, cheese, salmon and fruit, among other things. In addition, you can order pancakes, eggs and bacon or yogurt as a side order. Brunch is served with a hot beverage and freshly squeezed juice.

Hot dishes

Café Norden's menu also offers other dishes of various kinds. You can set your teeth into a tasty burger, warm soups, crispy salad and more.

Plenty of seats

The café is frequently visited by tourists as well as locals. Café Norden has room for up to 120 guests on the first floor, while the living room can accommodate 50 hungry guests. When the weather is nice and warm, up to 100 lucky guests enjoy the sun and the pulsating life outside.