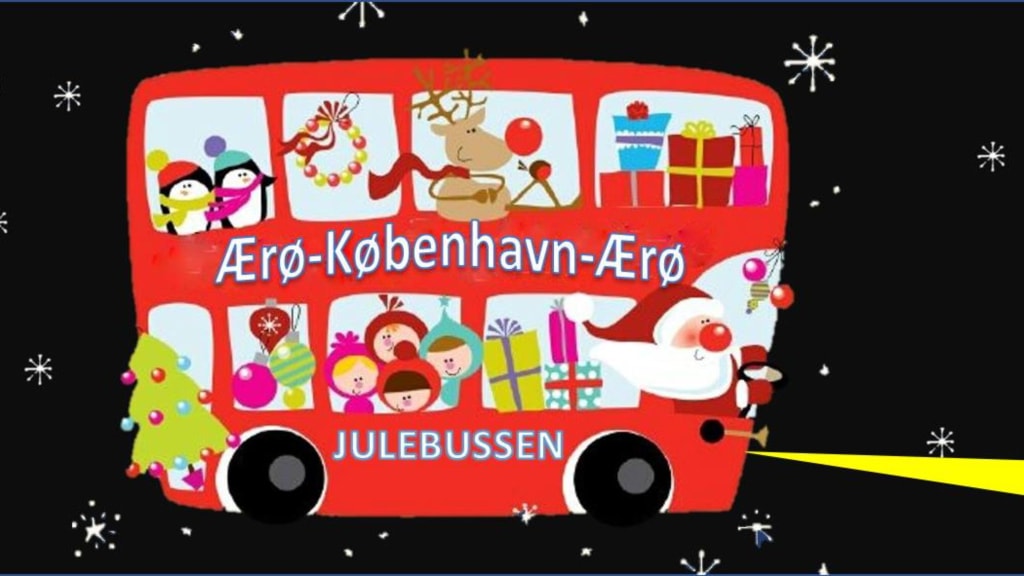 The Christmas Bus to Aeroe
We start from Ærø on 23 December at. 08:35 and from Copenhagen at. 13:05 with arrival at Ærø kl. 17:20.
On December 29th, we will repeat the tours to bring people back in time before New Year.
The price of tickets is:
(Double/ Single)
Adult: 540.00 / 290.00
65-ticket 450,00 / 245,00
Child 290.00 / 165.00
The ferry ticket is bought on board.
We run with at least 30 booked seats on all buses, so if you please, please notify us soon and no later than November 24, 2018. Then we decide if there are enough customers for the bus and you will be notified if we are operating this bus now and in the future.
If you would like to be taken back and forth by Jesper Bus, send us an email at julebus@aeroetours.dk or SMS or call us at 4046 6675 and let us know what you think.