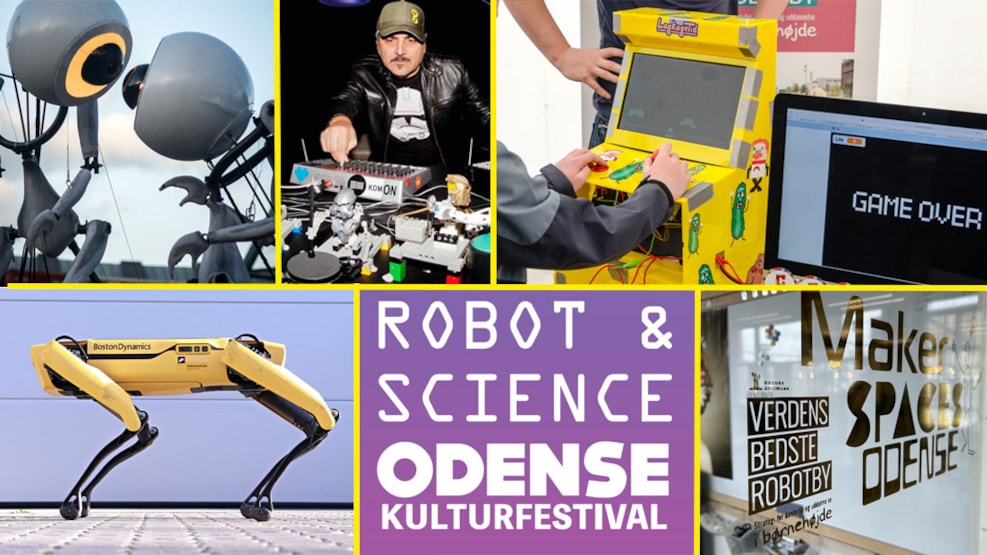 Cultural Festival - Robots & Science
Odense Culture Festival - robot & science is Odense's newest festival focusing on robots and technology in everyday life and in our future. The festival is held in Munke Mose park in the centre of Odense. Come and listen to talks on topics such as artificial intelligence, the national space programme (yes, we have one), spectacular chemical reactions, listen to an Italian LEGO music robot theatre and much, much more. Take a look at the full programme on their website.
Odense's efforts to become the world's best robot city can now also be seen on the event and experience aspect of the city, and it's great to see that robots are being incorporated into Odense's cultural life in new and creative ways.