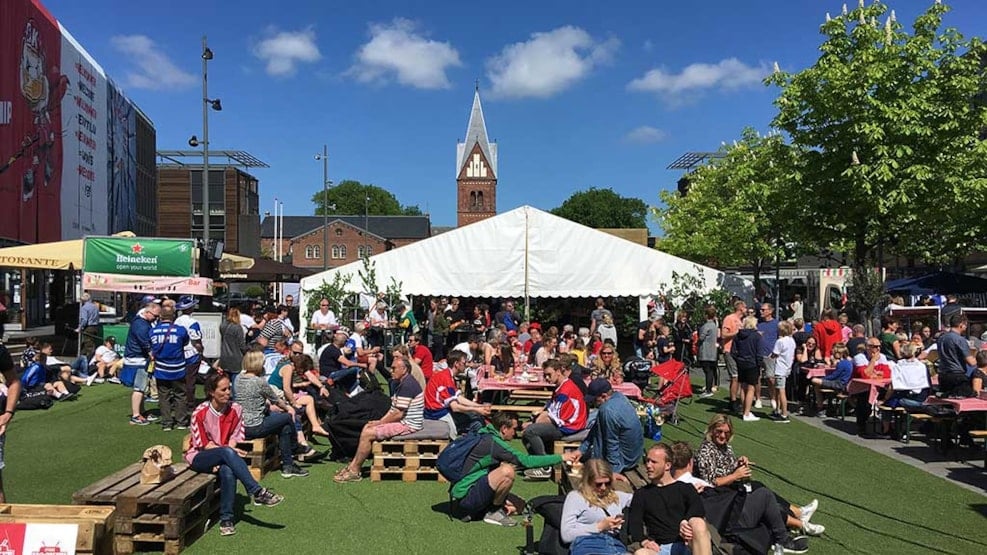 DM-ugen 2024
17 - 23 June 2024.
The successful DM week, where over 200 Danish champions will be found in a wide variety of sports, will be held in Herning Municipality in 2024 and 2026.
Championship in a multitude of different sports on the square in the center of Herning, Championship in a wide range of water sports on Fuglsang lake, even more sports in fantastic surroundings in and around the art museum HEART and folk festival with sport at the center throughout Herning Municipality.
It will become reality when DM week in 2024 moves to Herning Municipality.
The DM week was held for the first time in 2022 in Aalborg and was a resounding success, which will be repeated this summer in Aalborg 2023. And in 2024, it will be Herning that will provide the urban framework, sports facilities, and cultural institutions for the huge sports event.
Sports and folk festival
Among other things, Herning has been awarded the host for the DM week due to the city's ability and experience in combining major sporting activities with folk festivals and entertainment in the city's space, as has been the case with previously held giant events in Herning, for example, the World Cup in handball, the World Cup in ice hockey and the World Cup in equestrian sports.