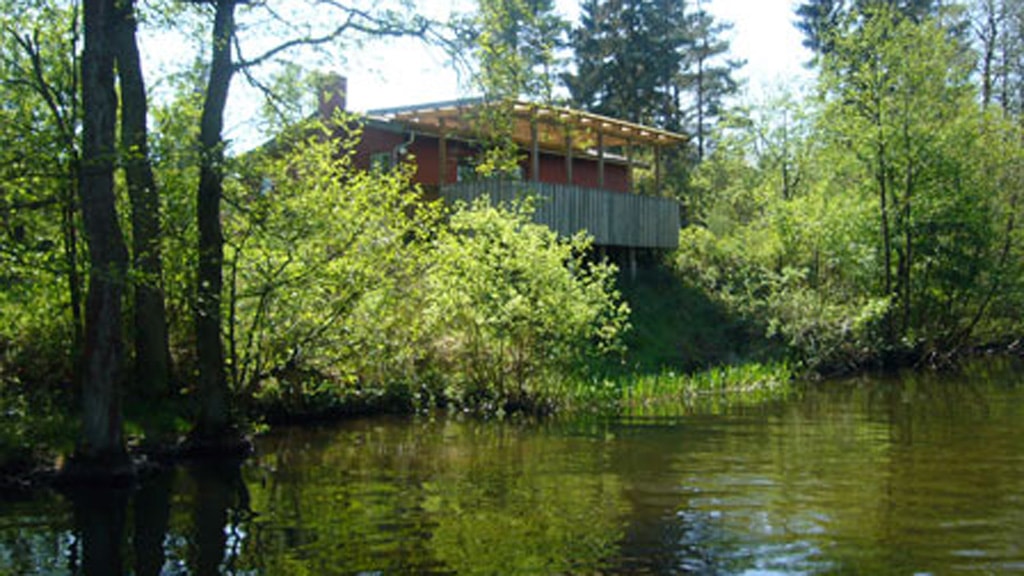 Rental of holidayhouses at the river Gudenåen
7 cottages for renting. The houses are well maintaned, and lies in a fascinating forest area towards the River Saltan Å close to the River Gudenåen - Denmarks largest river.

The houses are normally rented out on weekly basis. The houses are well suited for both fishingholiday and familyholidays - or just holiday.

To each house, there is a rowingboat. The houses are equipped with the necessary furniture, kitchenware, heating, hot/cold water, toilets with shower, and what else is needed of practical things.