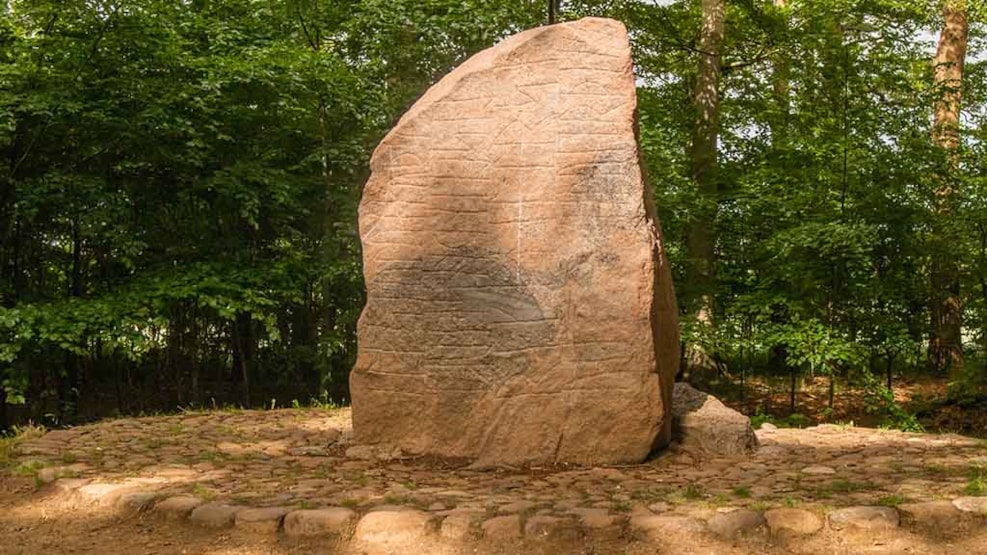 Glavendrup Stone - Runic stone
The Glavendrup stone with Denmark's longest runic inscription is a living memory (well, almost living) of the Viking age in the middle of the beautiful and atmospheric Glavendrup grove!
Visit North Funen's Viking past! The Glavendrup Stone is a Runic stone containing the longest runic inscription (210 runic letters) ever found on a stone in Denmark.
The Glavendrup stone was erected approx. year 900 to commemorate the priest and chieftain Alle. The stone is part of one of the largest preserved stone ships found in Denmark (originally 60 m long and 12 m wide in two rows). A grove was established at the discovery of the stone.