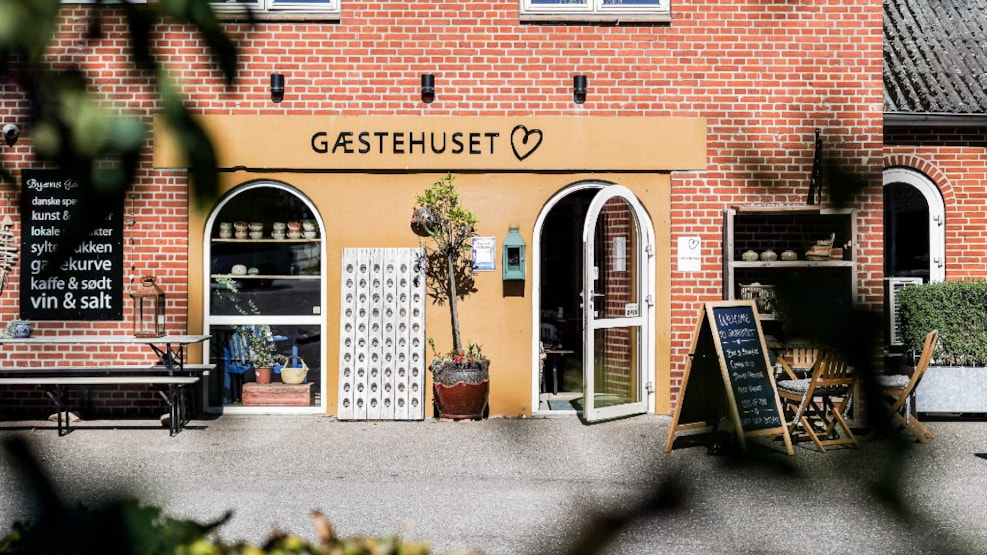 Guest House's Farm Shop
Be tempted by local delicacies, handicrafts and ceramics in the Guest House's charming farm shop. The small door is always open and there's courteous self-service.
The farm shop is an experience in itself. In the small village located in the middle of the West Jutland countryside, you know the local farmer and your neighbour. The farm shop's selection of products is carefully selected, and you'll find local, regional and national products on the shelves. No matter what time of day you visit, the door is open. Discover homemade delicacies from the local producer Kroghuset, Fjordgaard wine, flour from Gyldenlund and much more. On the small wrapping table in the farm shop, you can wrap your gift so it's ready for the lucky recipient.