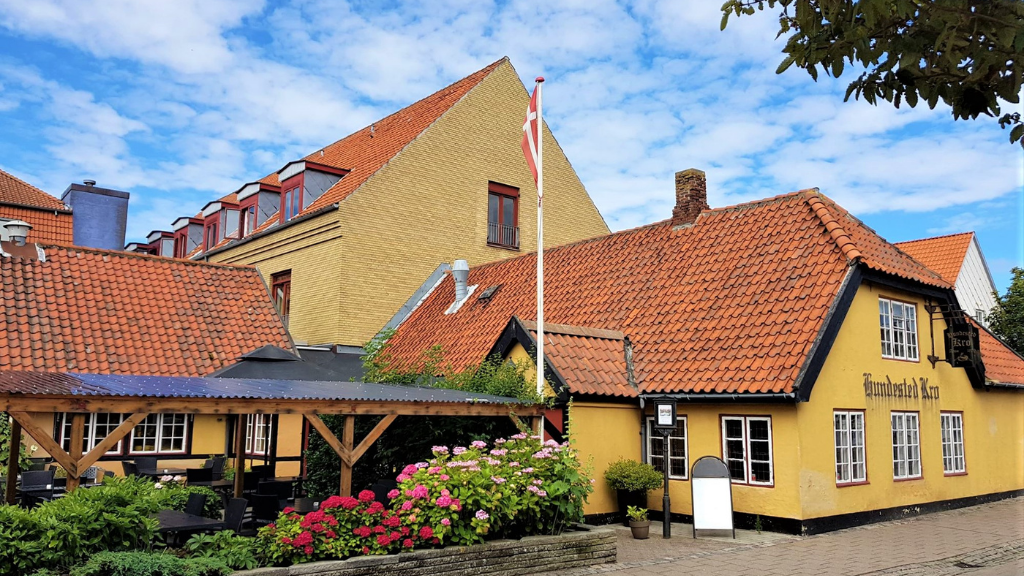 Hundested Inn
The restaurant at Hundested Kro has a warm and cosy atmosphere. Good Danish food prepared with seasonal ingredients is served.
Our restaurant has a warm and cosy atmosphere, as in the good old days. We are open for lunch and dinner guests, where we serve from a menu with traditional solid Danish, fresh food made with fresh ingredients.
Our excellent cuisine is known - for the delicious tasty fish specialities, which can vary from day to day, depending on the season. We accept, of course, also ordering a party menu for guests' own wishes.

Every Saturday and Sunday we have the big cold dinner (kolde bord) (However, some exceptions.)

Together with our spacious, bright and modern function rooms that can accommodate parties of up to 200 guests, it is possible for unforgettable food and festive experience at Hundested Kro & Hotel.