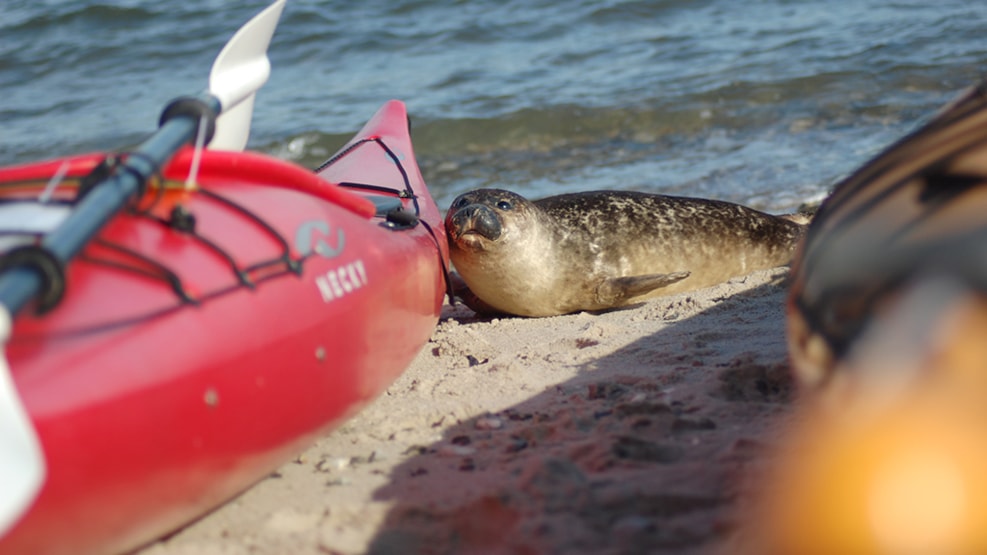 Kayaking event - a very special experience on water
The kayaking event could be a kayak course or a guided tour for companies, families or smaller groups of people who would like to enjoy an experience on water.
Kayaking events are suitable for everyone regardless of their level, so it doesn't matter if you've never been in a sea kayak before. We have proper sea
kayaks, so you will soon discover that sea kayaking is not that hard – on the contrary, it's so much fun. Each trip will be tailor-made to your wishes and level of ability.
The tours are conducted mostly in Jutland or Funen waters (Little Belt). Wind and weather can affect the trip, but starting from Fredericia, it is always possible to find a suitable location.
Practical information
The sea kayak supplies all the necessary equipment including wet suits and jackets if the temperature requires them. All you need to bring is swimwear/ clothes (for underneath the wet suit), towel, drinking water.
Meeting point
Østerstrand, or by appointment.
Duration
The price example corresponds to 3-4 hours
Group size
Min. 3 and max. 6 people (please contact us with enquiries about larger numbers)
Prices from
DKK 499,- per adult, and DKK 249,- per child under 16 years (children must always be accompanied by an adult)