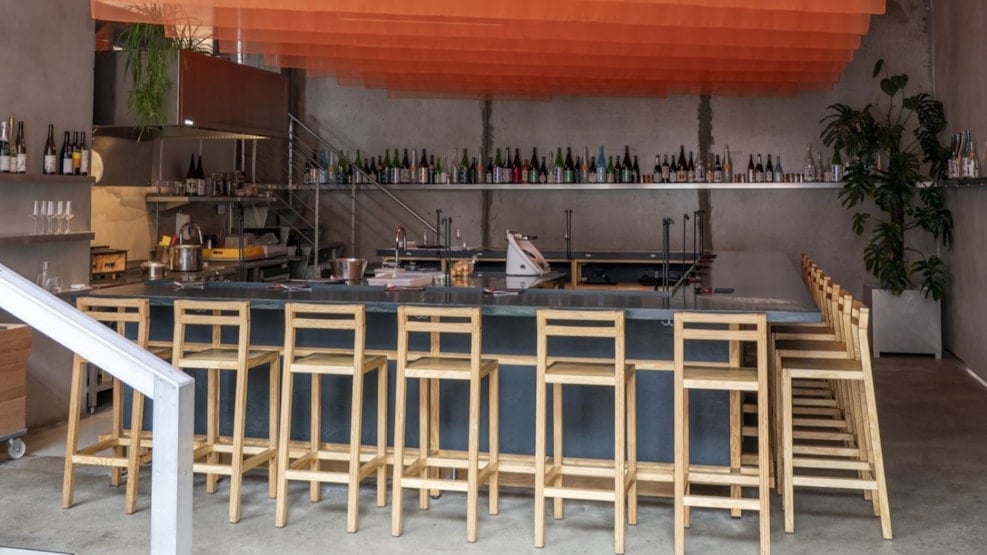 Kōnā
On the corner, which Kōnā translates to in Japanese, Behind the elephants in the new and hip Carlsberg city district, you will find delicious Japanese comfort food that quickly will find its way to your heart.
Kōnā is a Japanese-inspired eatery with roots in Slurp ramen joint located on Nansensgade, famous for creating queues of ramen-loving people. You will find a menu at Kōnā consisting of the classics from Slurp, where everything is made from scratch, and Kōnā specials, which are flavour experiences created especially for Kōnā.
Stepping into Kōnā, you are met with modern, architect-designed, high-ceilinged rooms, which at the same time work as the eatery's Izakaya, the Japanese answer to a bar. In the Izakaya bar, it is possible to order both Japanese-inspired snacks and drinks, which you can enjoy on its own or snack while waiting to be seated at a table. You must be aware that Kōnā only takes reservations for 12 PM, 5 PM, and 5:30 PM, while the rest of the evening is reserved for walk-ins.
Moving downstairs, in what Kōnā calls their Slurp Ramen residency, you will be seated at a u-shaped counter that surrounds the open kitchen to give you an authentic Japanese high-table atmosphere as your steaming ramen is being served.