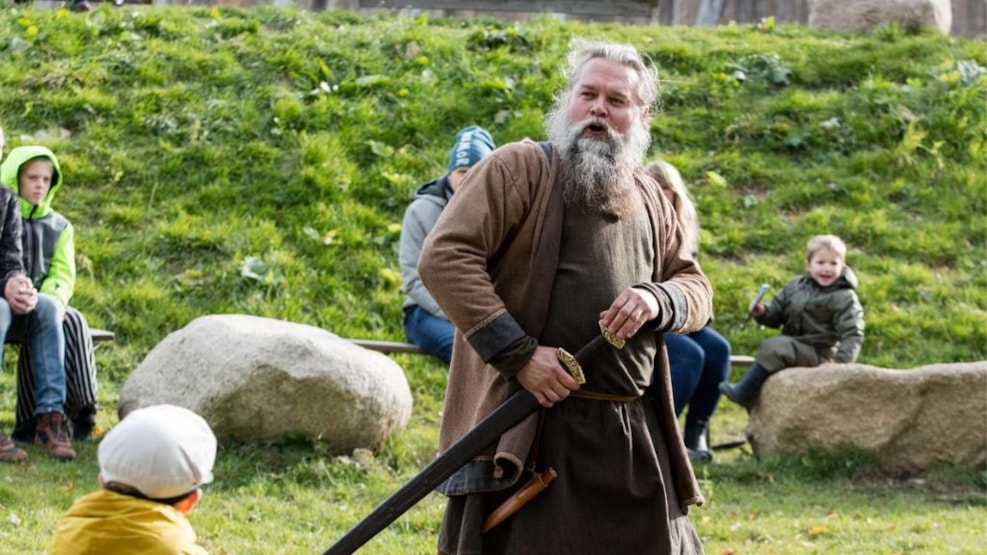 Late summer in Lejre
Summer in Lejre
Try Fjordlandet's guide to a summer with child-friendly museum experiences, tours, Viking adventures, holidays for adults, accommodation for families with children, summer outdoor experiences and wonderful local flavors!
Go on a discovery in the Viking Age in Land of Legends, Lejre and learn more about the Legendary Kings the Skjoldunger at Lejre Museum. Or come to nature days at the old water mill, Tadre Mølle, and get up hign in the treetops in Ledreborg Fly-High Til Tops. Or hear about life during the occupation and come on a tour of one of Denmark's oldest manors at Egholm Castle and Museum.
You can also taste the most delicious, local, organic ingredients when eateries such as Herthadalen, Skemagerkroen, Fasaneriet and Cafe Dejlighed invite you inside. And fill the food basket with the taste of Fjordlandet from producers such as Herslev Bryghus, Hegnsholt and Stensbølgård.
So visit Lejre in the summer months and get unique experiences for a memorable holiday.