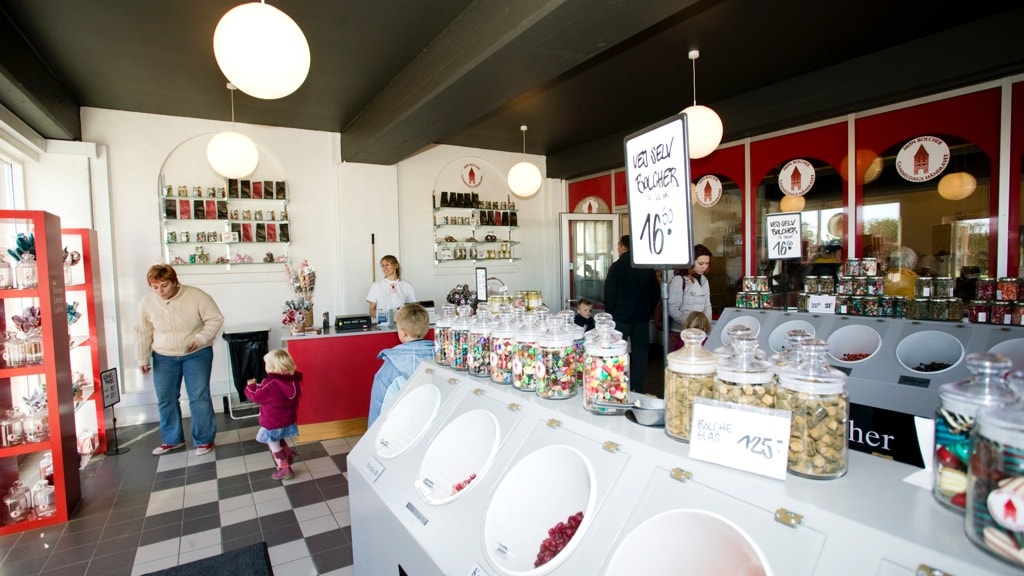 Møn Bolcher
The small candy factory at the old sugar factory in Stege is one of the best places to visit for any family of children.
Here, the children are allowed to make their own lollipop with the help of the professional bolcher cookers. The store offers a rich selection of the brightly colored products and warm tastings are given after each boil. Follow us on Facebook to see the days of cooking dumplings.
In addition to bolcher, there is also a department filled with dragon confectionery with different flavors. The latest shot at the tribe is Kaffehuset Møn, where you can get delicious quality coffee.
Read more about Møn Bolcher and the story on the website here and follow on Facebook.