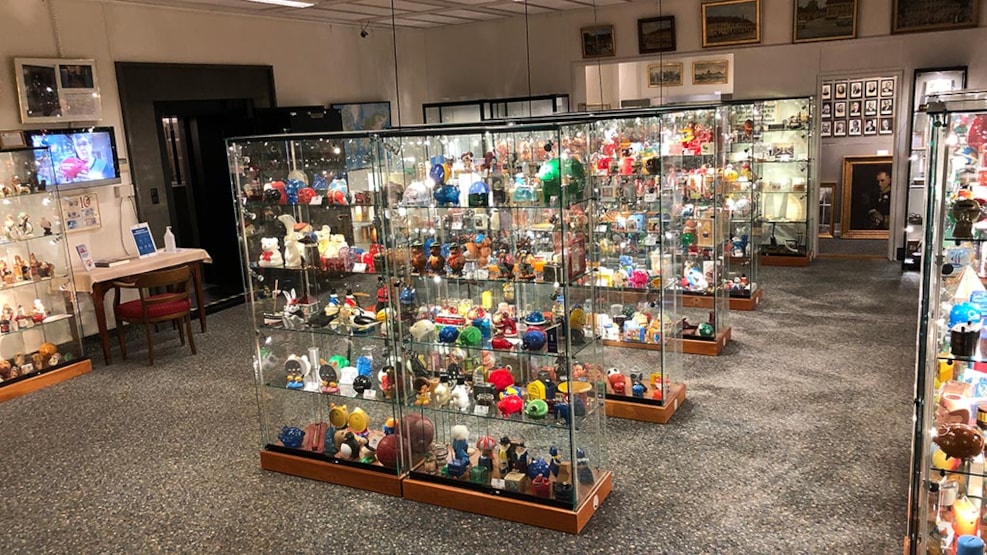 Money Box Museum in Randers
The Money Box Museum, which is Denmark's only of its kind, was officially inaugurated on 3 May 1995. The collection features many of the most common types of savings banks used in Danish homes through the years in the shapes of pigs, teddy bears, birds and a variety of other animals.
Over time, the museum has received three major collections and has also received donations from private individuals in Denmark and abroad, including the United States.
All contributing to the fact that the museum now houses more than 3,500 money boxes from all over the world from the 17th century until today.
Things from a Danish banks' childhood
In addition to the money boxes, there is a collection of Danish banknotes, and in addition also office machines, writing utensils, moneybags, savings marks and many other exciting things from a Danish banks' childhood.
The exhibition is for the whole family and there is free admission all weekdays all year round from 10.00 to 16.00 (Thursday, however, until 17.30).
See what others are sharing on Instagram