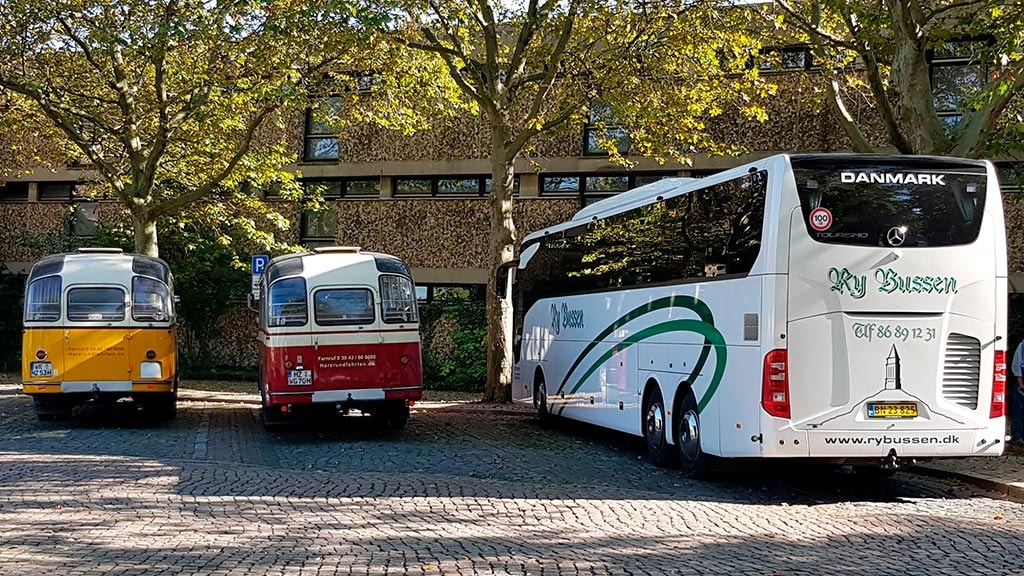 Ry Bussen Coach Rental Service
Ry Bussen offers customised transport around all of Denmark, and are you looking for a comfortable and convenient way go get around Skanderborg and Ry, Ry Bussen is a great choice.
Hire a Coach or Mini Bus at Ry Bussen
Find a destination that you and your guests would like to visit or contact Ry Bussen who will be happy to assist you in putting together a program from start to finish. Bring your friends or family for a ride around the Aarhus region and experience the many sights and attractions located in the area. Furthermore, Ry Bussen will happily arrange for a tour guide to come along.