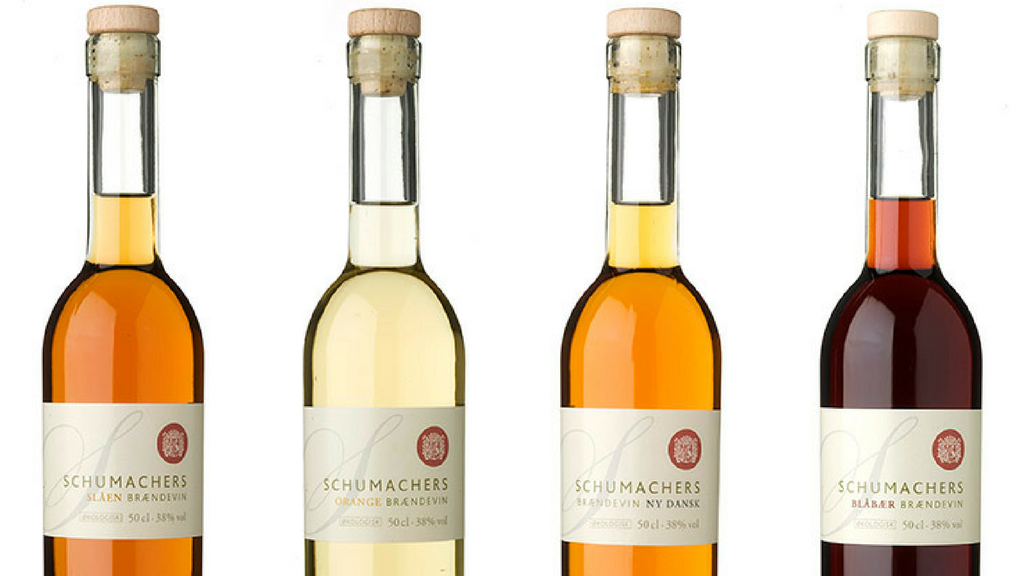 Schumacher's Akvavit
"Have you ever tasted schnapps flavoured with pine needles?"
Schumachers Brændevin is a modern declaration of love to akvavit and a revolt against the traditional cumin akvavit.  The chef Dan Schumacher at Café Pussy Galore´s Flying Circus in Nørrebro created "Schumachers Chili/Citron Brændevin" in 2001, which quickly became a sought-after bestseller.
The modern spiced akvavit
Since then it has been Schumacher's mission to develop modern spiced akvavits which also suit the modern kitchen, and it is thereby also a rebellion against the classic cumin taste.
Also for cocktails
Schumachers Brændevine is today an ingredient you can readily find in cocktails in the nightlife in Copenhagen, and as an avec at the countries top restaurants – but interestingly it can also be found on the shelves at the classic lunch restaurants in Copenhagen.
Where can I purchase this fine akvavit?
You can purchase the akvavit here...