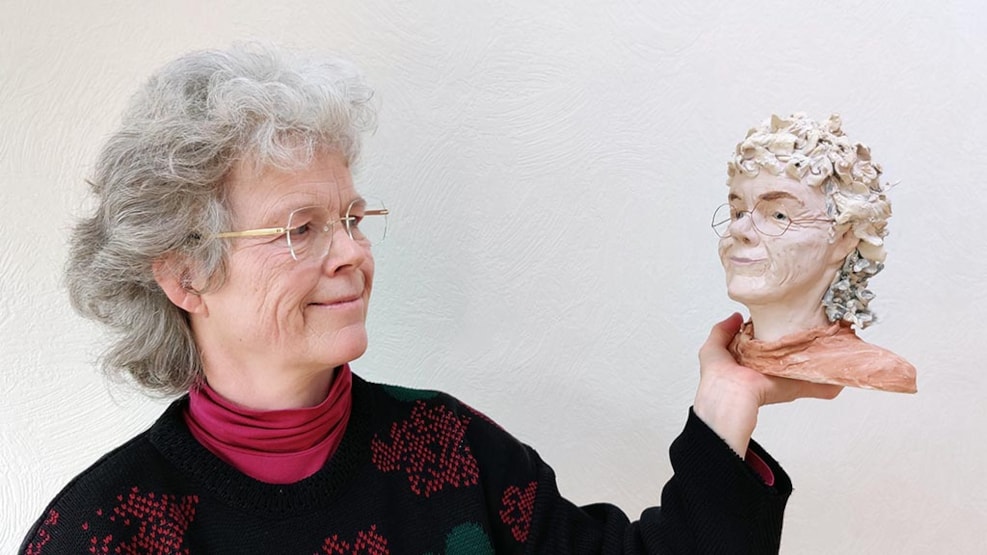 Sensitivt Ler /Signe Rehhoff Andersen
Signe R. Andersen mixes the color and structure of the clay to emphasize the individual work's message, personality and state of mind. The works are nonfigurative, animal motifs and ceramic portraits.
At the end of the world is where artist Signe R. Andersen creates ceramic sculptures. Her art speaks to your emotions and are small enough to fit most homes.
Signe creates art on the threshold of fantasy and the natural sciences. Visit her at the edge of Odense Fjord and see her fascinating works!

Signe is a trained gardener as well as an experimental biologist from the University of Southern Denmark. Her passion for people, plants and animals is evident in her art.

All her life, she has placed herself in the tension between the exact natural sciences and the creative thinking. Her imagination is wild and endless and is clearly felt in the interaction between the inhabitants of the universe of ceramics, which is also the artist's own.

In the choice of materials, her focus is on the use of different types of clay, where their particular color and structure, and in some cases mixtures, are used to emphasize the message of the works. There is only sparsely used glaze, and only where it is a natural choice that reinforces or emphasizes a particular expression. The finishing of the unglazed clay figures is often wax or oil, which gives the figures a soft, dreamy and adventurous look.
Opening hours
Opening hours are fluid. Text or call for appointment.

It is possible to combine a visit with a walk by the fjord.