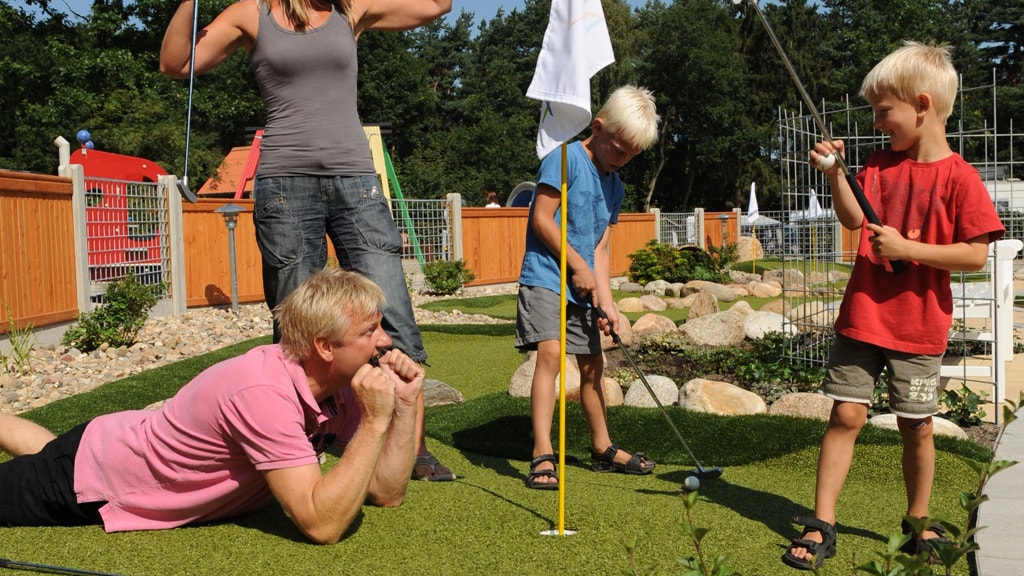 Silkeborg Sø Camping - Adventure Minigolf
The ultimate summer activity!
Adventure crazy golf course with 12 holes. The 12 different holes vary in difficulty, from the straightforward ones, to the more challenging.
All ages can participate, so bring your family and friends to settle once and for all who is the best at the game of miniature golf.