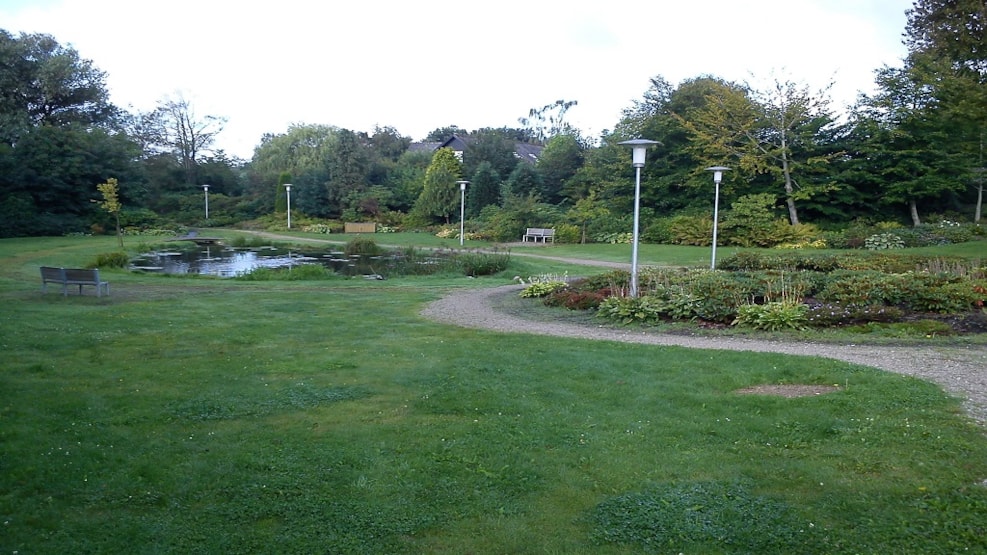 Small park in Bindslev
In the middle of Bindslev you'll find an idyllic, green spot with tall trees. Some of them dates back to the 1920's. You'll also be able to enjoy the sight, of about 200 different sorts of rhododendrons.
An idyllic green space with old tall trees established in 1920, in the middle of the town Bindslev.
Here you can see a fairly new rhododendron collection with about 200 different sorts.