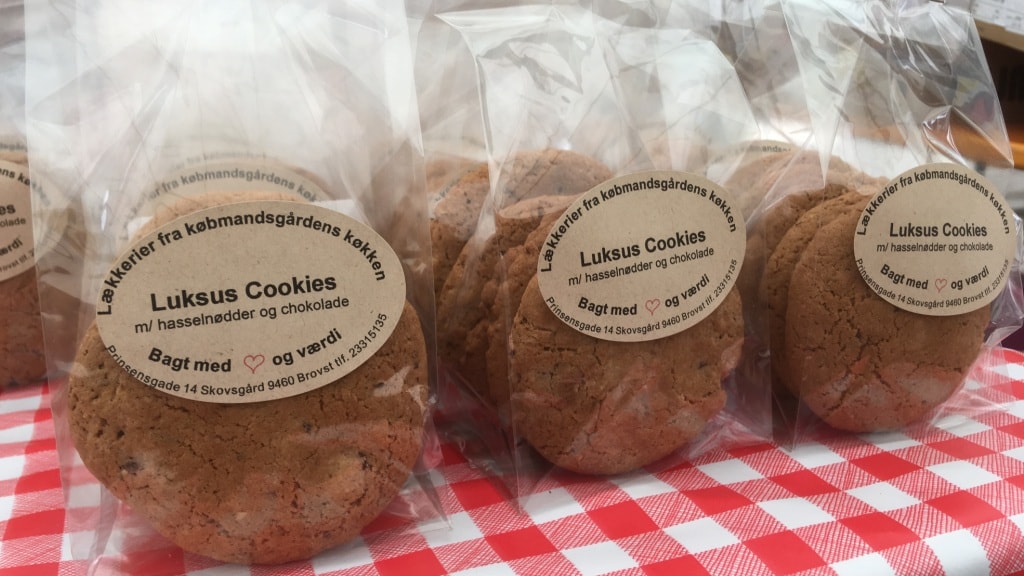 Stiftelsen Købmandsgården i Skovsgård
Delicacies from the Kitchen at Købmandsgården
The kitchen forms a part of the daily activities, where we work with a group of grown-up
people with special needs.
If you or your company are going to have an arrangement or just feel like trying our delicacies, then we can offer you: homemade biscuits, cookies, cakes, bread
Please contact us if you have other wishes.
We reside in the old Chenille Factory at Skovsgård.
We sell sell our cookies from Monday to Thursday, Friday, however, by agreement.
Whole-heatedly baked.