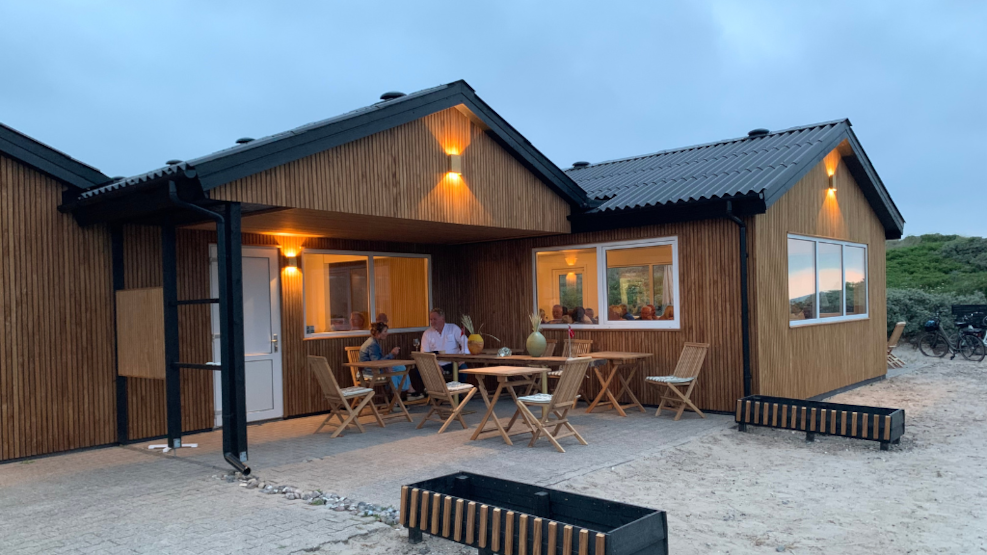 Strandhuset Tranum
The Strandhuset is situated on the beach at Tranum within a stone's throw from the sea. You have a fantastic view in all weathers. The beach is very popular both among residents and visitors.
In the light and pleasant premises of the Strandhuset you can enjoy both your lunch and supper at the restaurant. It focuses on fresh, local and organic raw materials, which are delivered direct from the fishing cutters on the beach at Thorup, or from local fields and vegetable beds.
In the shop you may have freshly made sandwiches, breakfast bread, oldfashioned ice-cream cones, softice, drinks and products from local producers and craftsmen. Consult our website for the current menu and opening hours.
In the shop you may buy ice-cream, fast food and other necessaries for passers-by, tourists, pony riders, mountain bikers, beach boys, dog walkers, residents and other good people.
We look forward to welcome you.
Thanks again.