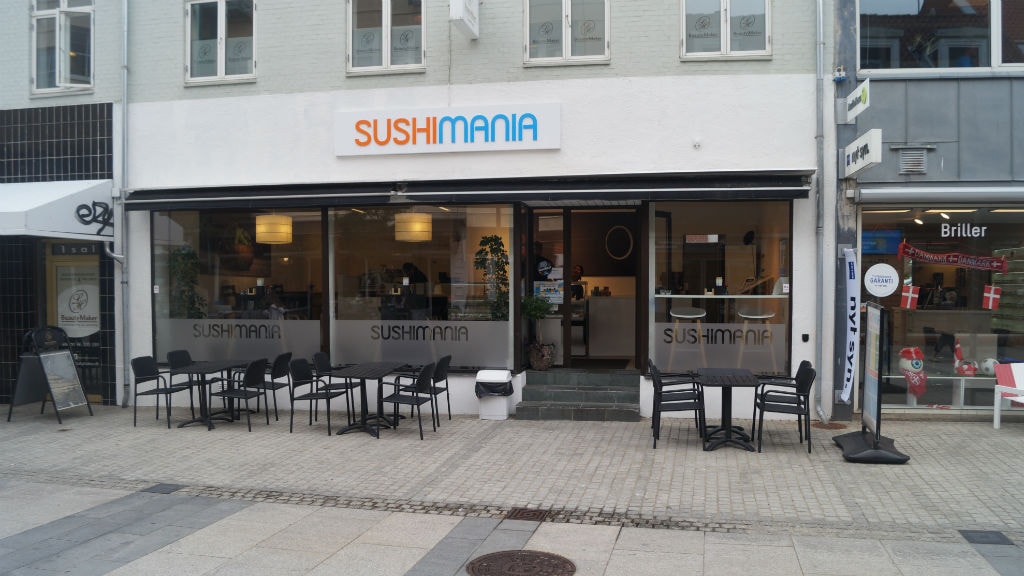 SushiMania
SushiMania is a nationwide sushi chain, which have Denmark's fastest sushi take away. There is always freshly prepared mix-even sushi.
The pick'n'mix consists of maki and nigiri pieces and has the famous sushi ingredients like salmon, chicken, avocado, shrimp, tuna, seaweed salad, vegetarian and more.
You can create your own personal box or purchase a box of predetermined content.