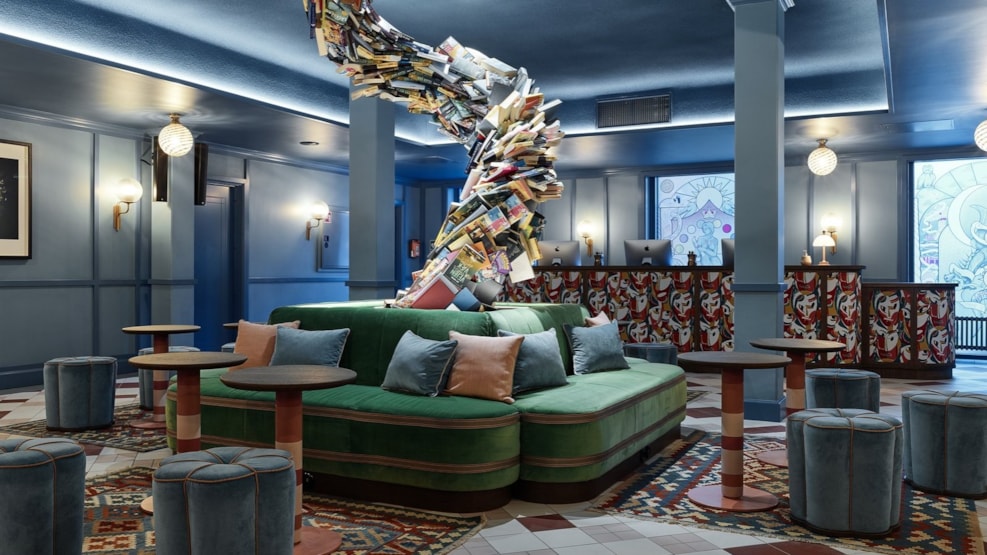 25hours Hotel Indre By
25hours Hotel Indre By is housed in former university buildings and uses the tension between knowledge and passion as a recurring theme in the hotel's interior design.
The hotel is a relatively new player on the Copenhagen hotel scene, but has already established itself as a hotel with a distinct look and vibe. Here, the guest experience is at the center. Service and friendliness are keywords, while making the checked in a relaxing and welcoming experience.
Here you will find everything you need and maybe even more. Take a break in the Vinyl Room or Love Library, for example, where you can either listen to records or browse books with literature on the spicier end of the spectrum. Or hang out in the foyer, which is of course staffed by skilled baristas, dine at Restaurant NENI or have a drink at the bar in the basement.
The hotel has 243 rooms in 5 categories from Medium Single to Gigantic. All are characterized by the hotel's design theme and it's impossible to know in advance whether you will land in a room that embraces knowledge or passion, but you will be in no doubt when you walk through the door.
Copenhagen should be experienced on two wheels and of course, 25hours can provide bikes so you can get around and explore the city the right way.