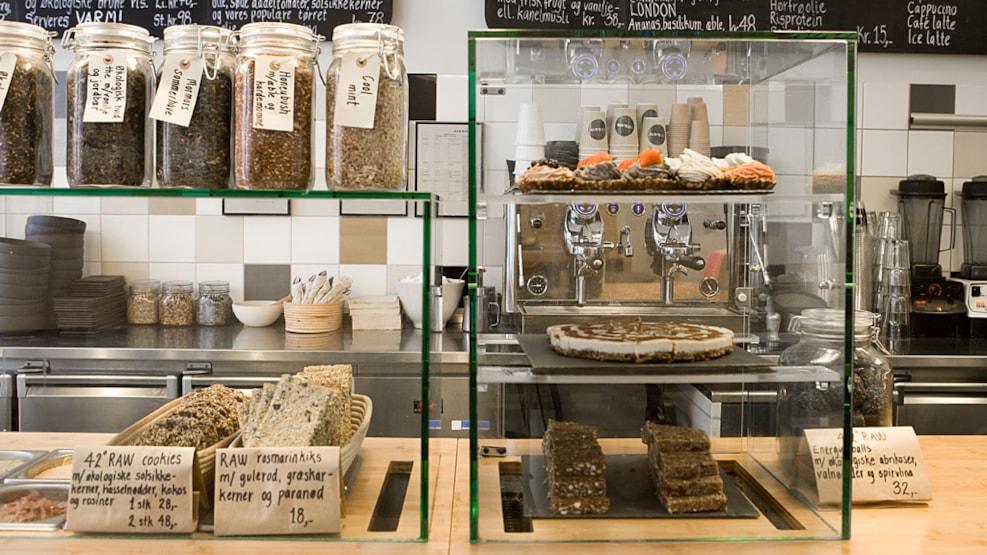 42Raw
42Raw creates delicious, healthy, and convenient food for today's modern consumers. Enjoy vegan, veggie, meat, and fish options in contemporary Scandinavian interiors.
Enjoy healthy comfort food
42Raw started out as Copenhagen's first raw food bar in 2009. While it maintains a focus on plant-based healthy food, chicken and salmon are now on the menu. This small chain of diners is committed to changing the way modern people eat and think about food by redefining modern-day healthy eating. That means serving food in its most natural state, untouched by refined sugar and preservatives. Their mission is to make healthy eating more attractive, delicious, and convenient.
Healthy, fast, casual dining
The interiors are modern, minimalistic, and natural. In the Pilestræde location, tall windows let in lots of natural light and long wooden tables are shared by whoever happens to be dining. The wooden clad counter with low hanging lamps is where you can order your healthy, tasty comfort food served on ceramics dishes glazed in muted colours with mottled patterning. Expect vegan burgers with plenty of veggies, poke bowls brimming with colour, nutrients and flavour, gluten-free options, nourishing breakfast bowls and a whole host of superfood ingredients. The menu is simple, basically. Burgers, sandwiches, brunch and bowls – but all with a contemporary, colourful and healthy twist.