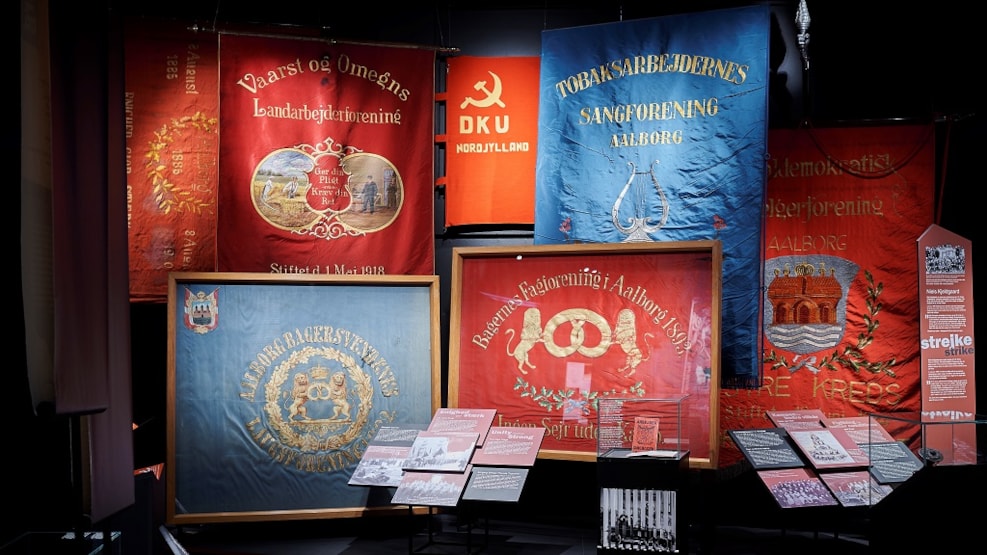 Aalborg Historical Museum
At Aalborg Historical Museum, plenty of exciting experiences await you and your family. Explore the great history of Aalborg city, and there will also be plenty of fun activities for the whole family.
At Aalborg Historical Museum you can experience Aalborg's fascinating story, going all the way back to when the city was founded 1200 years ago.
Aalborg Historical Museum focuses on the story of Aalborg and its surroundings during the last 1000 years. The earliest findings originate from a thorough excavation conducted by the museum itself in 2007-2008, where archaeologists carefully scrutinized 4 meters of soil. Another particular attraction is Aalborgstuen (the Aalborg livingroom) from 1602 - the best preserved piece of Bourgeois Renaissance interior in the country.
The exhibition even includes the 20th century, a time when Aalborg was a blossoming industrial town. Back then, Aalborg was home to many factories, producing a broad array of items, including shoes, ice cream, brooms and TVs – all of which can be experienced at the museum.

Many Activities
All year round, Aalborg Historical Museum arranges many different activities, including guided tours, a book fair, Mill days, beer tasting, activities for children and much more.
Read more about Aalborg Historical Museum here...