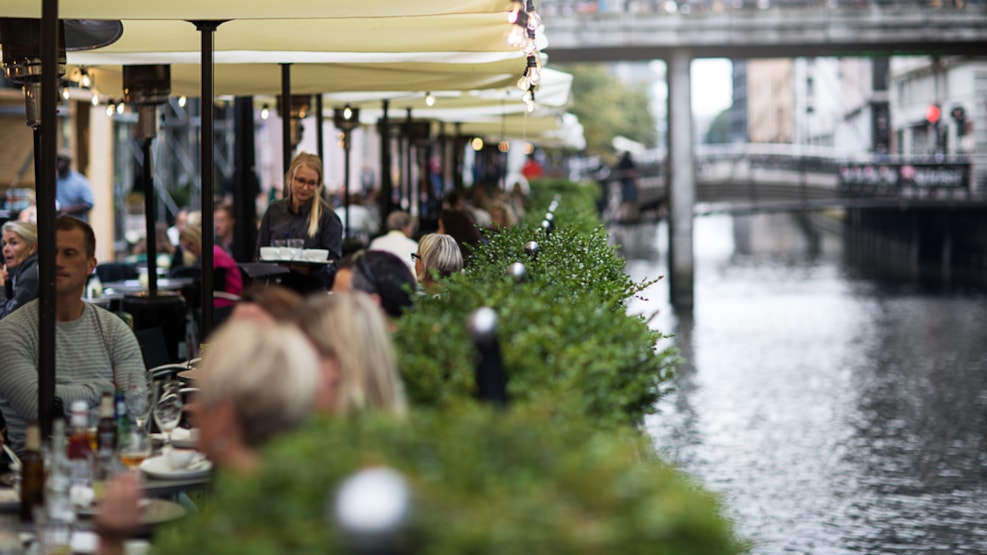 Åboulevarden
Åboulevarden in  the heart of Aarhus is simply filled with charming cafés and nightlife, while also offering exciting shopping along the riverfront. The scenry is quite unique, and due to its wonderful location, this is where you will find one of the most beautiful and attractive restaurant and nightlife settings in Denmark.
The city's pulsating centre of nightlife
There are trendy cafés side-by-side where you can indulge in a brunch, cappuccino, dinner or perhaps just a glass of crisp Riesling while taking in the stimulating sensation of the magnificent river. At night the atmosphere is intensified by pulsating rhythms from the DJ desk and live concerts at the discos, beautifully accompanied by perfectly mixed cocktails from one of the many expert bartenders in the street.
See what others are sharing on Instagram