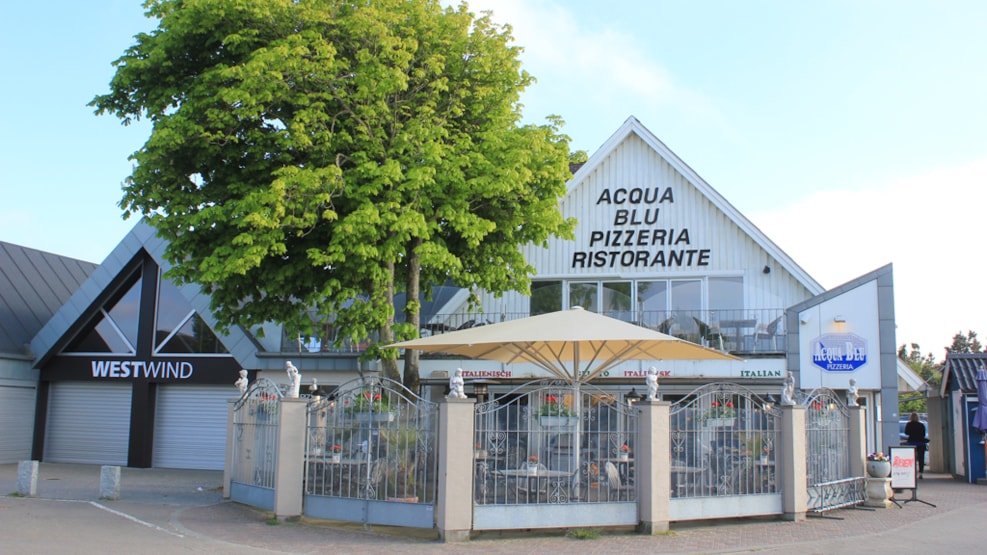 Acqua Blu
Acqua Blu is a cosy family restaurant with more than 60 different exciting dishes at fair prices. Pizza, lasagne etc. The restaurant also offers their food as take away.
Centrally located in Blåvand, Acqua Blu offers delicious food inspired by Italian cuisine. On the menu you will find everything from meat dishes, pizza, pasta, sandwiches and steaks which are served with a smile.
The food is prepared with a sense of quality and good taste. This means you will always have a great dining experience.