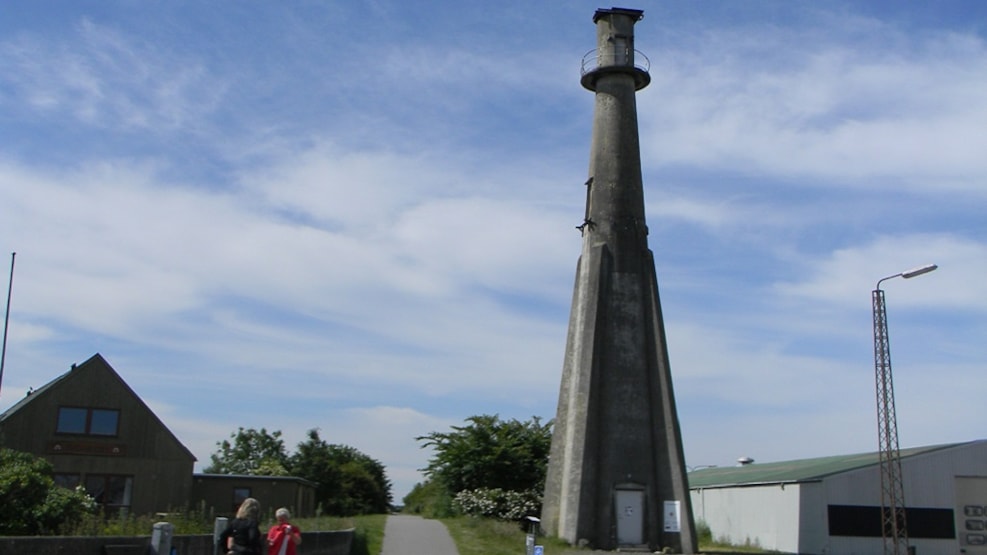 The Aero Windmill
What is the tall building on the harbour? It's not a tower, it's not an old chimney, it's ... a former windmill!
Constructed in 1942 by F.L. Smith for the power plant in Bogense.
Used for the first time on January 21st, 1943.
The F.L.S. Aero motor produced direct current (DC) and was the first Danish windmill intended solely for the production of electricity.
The windmill had three wings and a wing span of 24 metres.
For the first time in Denmark, this type of windmill was placed on a concrete tower.
In 1944, the windmill produced 102.595 kWh.
The windmill could be heard all over town and was an alternative source of electricity during the scarce fuel supplies under the German occupation.
29 windmills of this kind were constructed in Denmark.
The windmill was one of four large models while the other 25 were two-winged and had a wing span of 17 metres.
The Aero windmill was at times unstable and was quite often out of order.
In 1953, the Bogense power plant changed to alternating current (AC).
This meant that the windmill was put out of use, and the wings were dismantled.