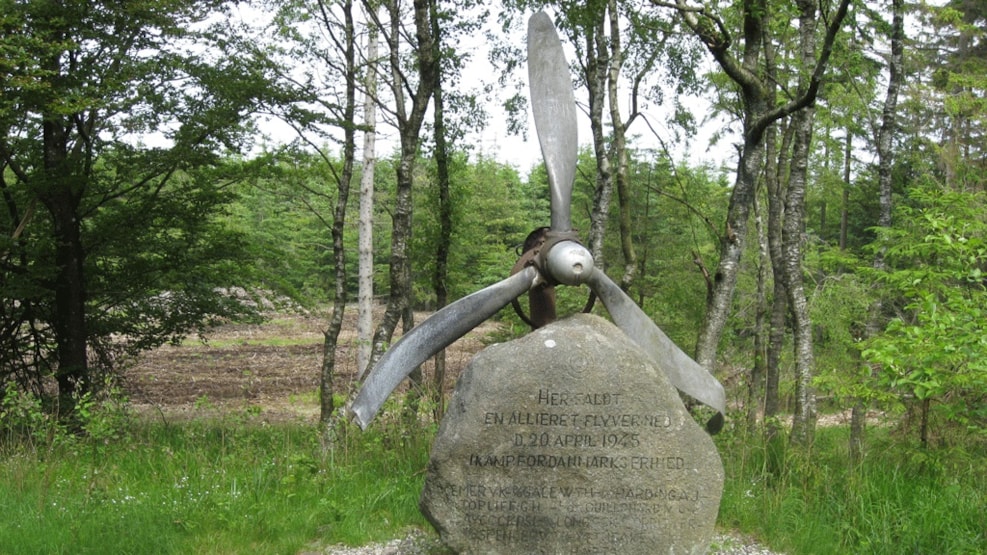 The Airmen´s Stone in Torstedlund forest
A memorial from World War 2. On April 20, 1945, a Liberator cashed on the sight, and none of the 11 on board survived.
The bodies were buried at the site, but in 1947 they were reburied in Aarestrup cemetery.
The memorial stone can be found by walking from the parking place at the fence by Nørlund. From the parking place, you follow a marked route to the stone.