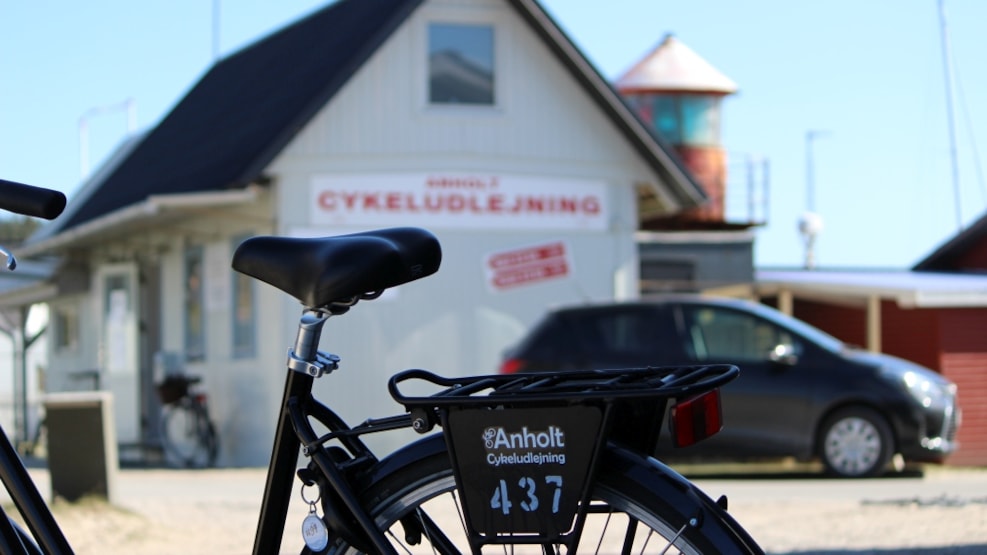 Anholt Bike Rental
Rent a bike and go on two wheels through Anholt's irresistible nature and cozy little roads.
Rent attractive bikes at Anholt Cykeludlejning. 
Anholt Bike Rental has different models and sizes. There are classic men's, women's, juniors and children's bicycles, or MTB bikes for those who want more speed and a sporty style.
Rent bicycle accessories such as; children's chairs, bicycle helmets, bicycle trailers, etc. If you want a big smile on your face you can rent the popular tandem bike and test your ability to collaborate.
Anholt Bike Rental is ready to help you finding the right bike.
The Bicycle workshop
At the Bicycle workshop, you can have your private bike repaired or buy spare parts. If your own bike is broken Anholt Cykeludlejning is the place to go to get help. 
The bicycle workshop is open during the summer holidays from the beginning of July to August. Anholt Cykeludlejning is also open when the ferry arrives and departs to/from Anholt, so it is possible for you as a guest to rent a bicycle on arrival and return the bike before returning by ferry.
Contact Anholt Cykeludlejning for more information if you need to rent a bike outside of opening hours. 
See what others are sharing on Instagram