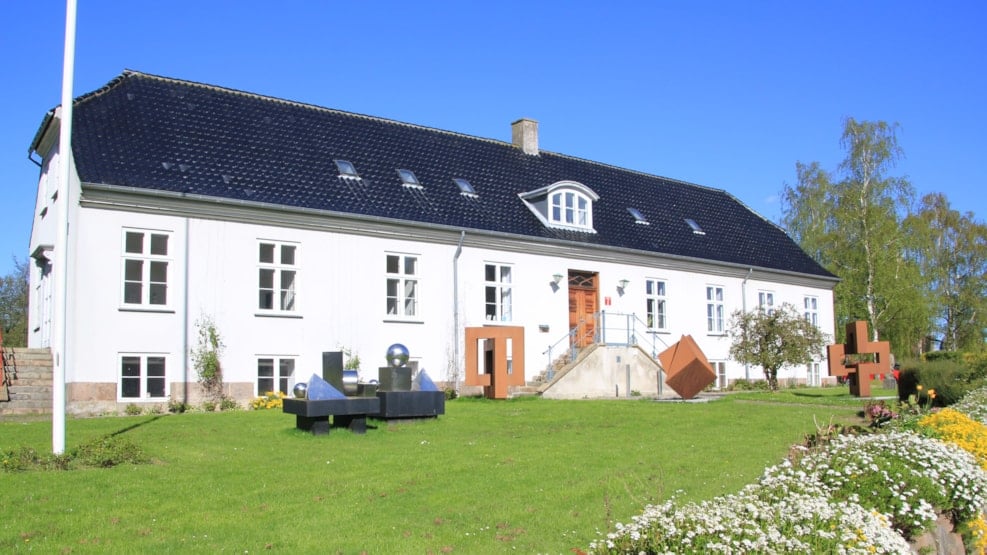 Annaborg - Hillerød Art Centre
Annaborg is the home of Hillerød Art Association. In the beautiful neoclassical building, located at Frederiksborg Castle's entrance and parking lot, Hillerod Art Association shows year-round exhibitions with Danish and international artists working in painting, graphics, sculpture, ceramics and other arts.
The beautiful, intimate rooms and green outdoor areas give the exhibitions a unique atmosphere. Each month there is the opening of a new exhibition, with free admission.
What's on display?
See the current art exhibition at the Annaborg Art Centre (in Danish)
Opening hours
Thursday - Sunday 12 pm – 4 pm. 
Free admission.
Annaborg's history
The house Annaborg was built in 1782-83 by the district revenue officer FC Brammer, who gave the name to the house after his wife, Anna. When Hillerød Art Association 2010 took over the building, they chose to keep the name. Annaborg also houses a tourist inspiration.