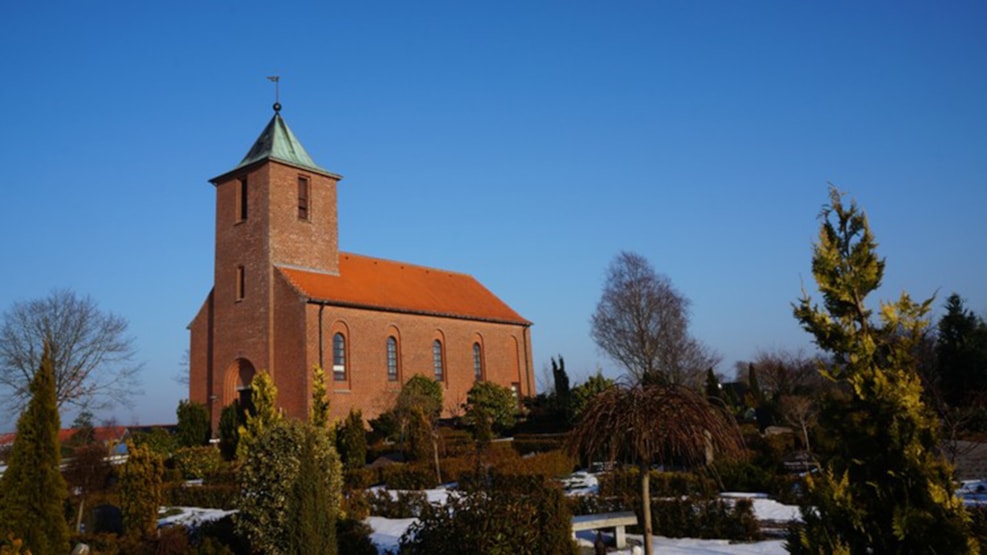 Arden Church
Arden Kirke is a beautiful and historic church located in the small village of Arden, north of Hobro.
Not far from Arden Animal Park, you will find Arden Church. It was built in 1934 and designed by architect E. Packness. The building is made of red bricks, and the tower is adorned with a pyramid spire.
The church interior with its barrel vault was extensively renovated by architect P. Brøgger in 1977, and new furnishings and an organ were also added.
The altarpiece was created by Palle Pio in 1950.