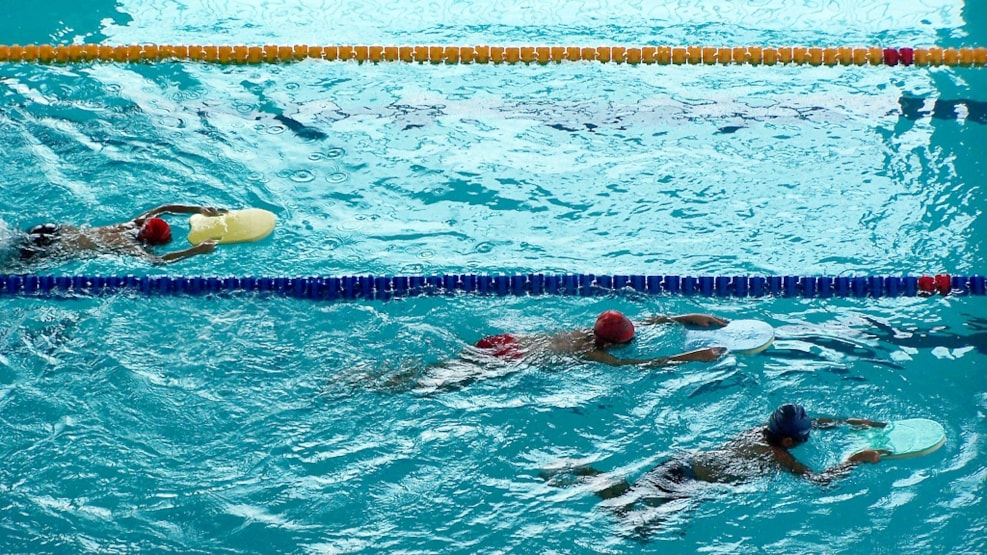 Arden Public Swimming Pool
Arden Public Swimming Pool offers fun and activities for the whole family with three different pools and a wide range of swimming lessons.
Take the whole family to Arden Public Swimming Pool and let the kids have a blast. There's plenty of fun for both children and adults. Arden Swimming Pool features three pools: a children's pool, a heated pool, and a large pool.
Arden Swimming Pool offers various classes, including swimming lessons, adult instruction, fitness and competitive swimming, morning swimming, family swimming, water aerobics, and prenatal preparation.
Children's birthday parties are also organized at the swimming pool.
Prices:
Adults: 40 DKK
Child (2-15 years): 30 DKK
Baby (0-1 year): 15 DKK
10-visit pass (Adult): 365 DKK
10-visit pass (Child): 275 DKK
Annual pass: 1,800 DKK
Sauna: 15 DKK
Read more about the swimming pool and its opening hours here.