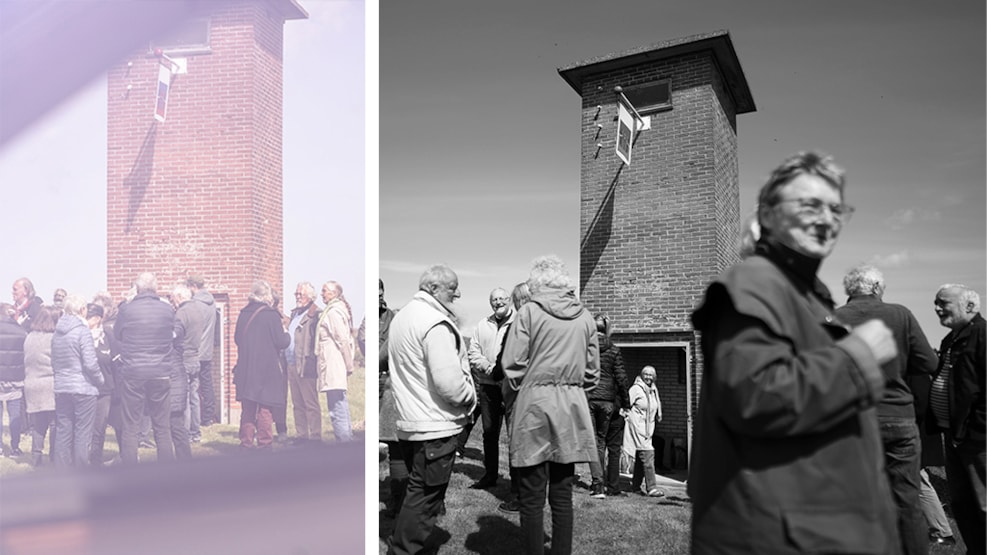 The Art Towers of Langeland
Denmark's longest art exhibition - a totally unique way of enjoying works of art.
Denmark's longest art exhibition - a unique way of experiencing of artworks.
Explore Denmark's longest art exhibition, spread out between 12 repurposed transformer towers. Enjoy many different facets of art, and see how different artists responded to the challenge of exhibiting in a "gallery" that only covers 1.5m x 1.5m, but has 8m to the ceiling! 
No matter which season you come, you can visit the towers, since they are open all year round. We would actually encourage you to visit them in different seasons, because there is a difference between the experience on a summer day or a day in autumn or winter.
Cooperation and our cultural legacy 
Following a brilliant idea from a local artist (Hans Kjær) and an amazing cooperation between artists and Langeland's Power Supply Company, for the tenth year in a row, it is possible to visit the old transformer towers that have been transformed into galleries. Every year in the beginning of May, new exhibitions arrive in 4 of the twelve towers. When the exhibits are changed, maintance work is also carried out on the towers to ensure the different types of transformer towers are also kept for posterity and as a part of Langeland's cultural legacy.