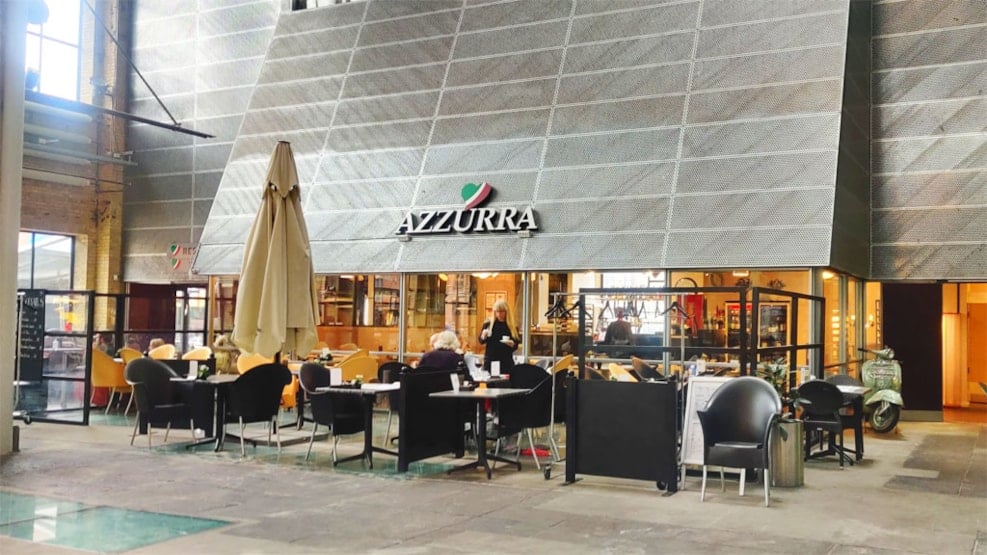 Azzurra Nordkraft
The italian restaurant Azzurra opened in 2009 a restaurant in culturecentre, Nordkraft in Aalborg. The restaurant quickly gained success with their stonebaked pizza, but also has a lot else to offer.
Azzurra Nordkraft offer both pizza, pasta and different dishes with meat, fish, and poultry. In connection with the commodities market, Azzura does also offer market brunch. Visit the Indian inspired sister restaurant, Mumbai, which also has their location in Nordkraft.
The philosophy behind Azzurra is that the best materials require least preparation and gives the best result. That is why the international oriented kitchen with Italian traditions work towards using more organic and locally produced ingredients.
Read more about Azzurra Nordkraft in Aalborg (Danish)…