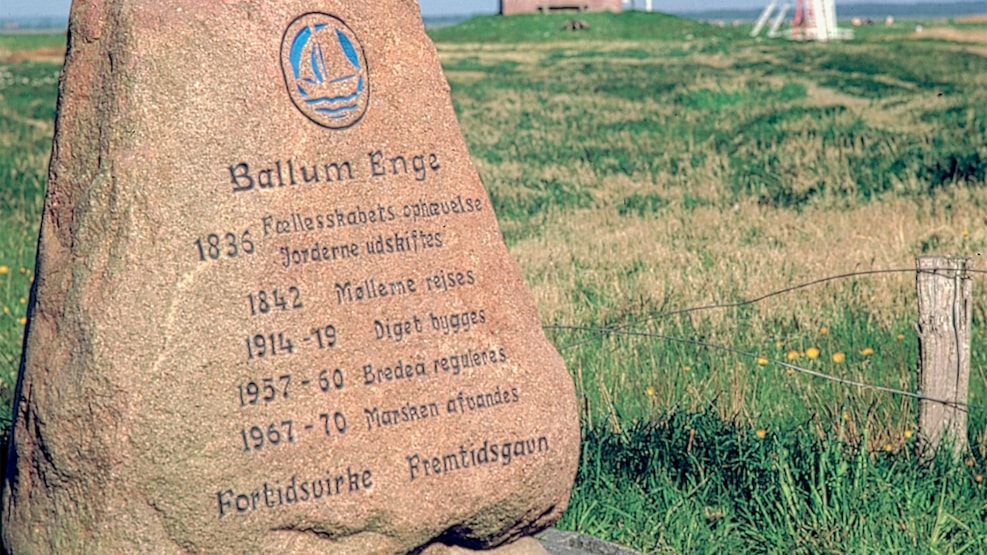 Ballum Enge - Meadows of Ballum
The dykes that have been erected over the centuries to protect against the sea and artificial yards on which the old marsh farms are built. There is special nature here as far as the eye can see.
The sworn way
From the road between Hjemsted and the dam, a road leads south - which is called the sworn road.
According to the legend, it is said that Misthusum was in conflict with Skærbæk over the ownership of the road. The case came before the court and it was demanded that the Mist Husum farmers had to stand on the road and swear that they were standing on their own land. They all stuffed soil from their own fields into their pockets and then thought they could safely swear. They were granted the right of way - but they all perished in an unfortunate way and since then you have been able to see them as regulars at night walking on the sworn way. A single man would not swear falsely - and survived.
Misthusum also called the abandoned village
On the meadows of Ballummarsk south of the dam, some elevations can be seen in the landscape - these were the northernmost collections of shipyards. Misthusum was hit by several storm surges and people moved. In 1814 the last family left Misthusum and all that remains is summer poetry, the 8 yards and the Farmer's House.