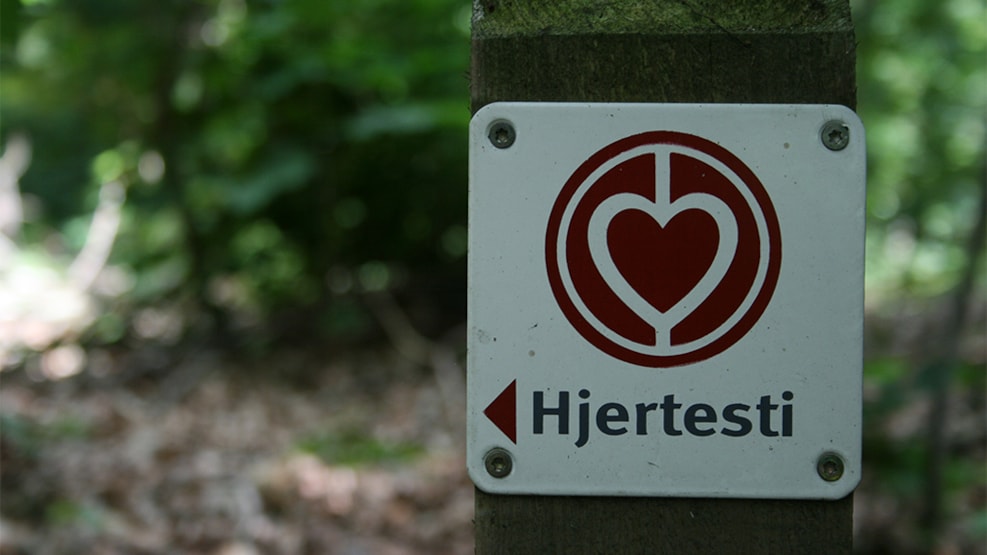 Billund Hjertesti - Beautiful path in Billund
The Heart Trail (Hjertestien) was established to provide healthy, fun and exciting experiences in the culture and nature sites of Billund. In several places the path crosses or follow the other paths such as the Sculpture Trail (Skulpturstien) and the Company Town trail. Follow the white and red marks.
 The Heart Trail, which is drawn on the map, has a total length of approx. 9 km, however it is possible to either shorten or extend the trip by using the many other paths in the areas.
There is room for both fun experiences and play in beautiful nature sites, and to experience the culture of the town. Both children and adults from the local area have contributed to create the sculptures along the route. The trail is made in collaboration with Billund Rotary Club.
Help us protect the environment - throw your garbage in the trash bin or bring it with you. Dogs must be kept on a leash.
Enjoy!
If you have any questions about The Heart Trails, activities or anything else, please contact the local association Billund.