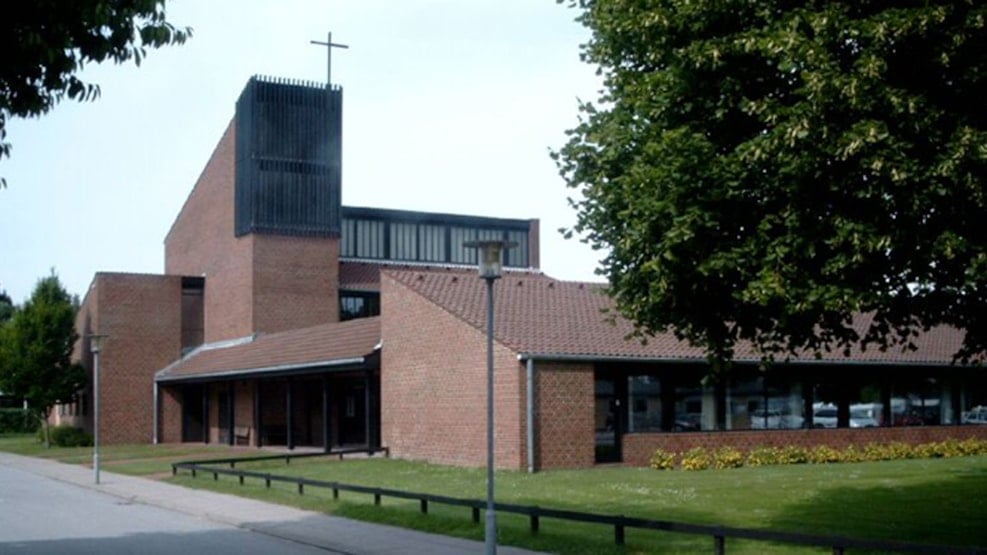 Bistrup Church, Hjørring
The Bistrup Church in Hjørring is a modern church, built with very interior of the church as the principal part and with different adjoining rooms.
The well-known church architect Holger Jensen, Copenhagen, and his daughter, Gunvor Jensen, and also his son, Lars Jensen, have jointly built the church.
The altar appears as the natural centre of the church. The ornamentation of the sides of the Communion table and the font consists of thin sheets of Norwegian mica, which have been glued on to concrete. A cross is hanging above the altar, surrounded by 200 balls of rock-crystal. The baptismal basin is made of beaten silver.
Queen Magrethe II marked the start of the building of the church by turning the first sod – in August 1976.