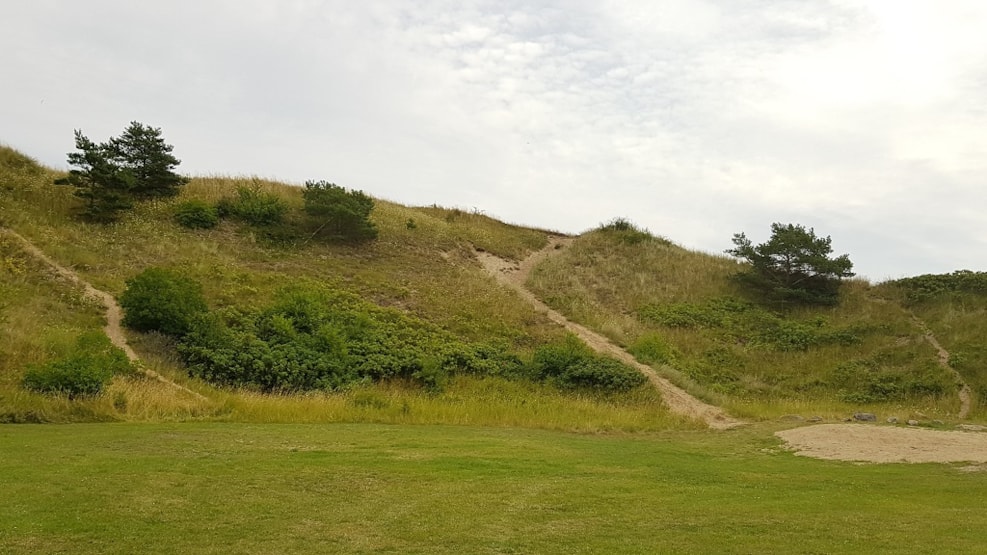 "Bjerget" (The mountain) in Helberskov
"Bjerget" in Helberskov was home to a German coastal battery during World War II and is now used as a gathering place for the town's residents due to its stunning view.
"Bjerget" in Helberskov at the mouth of Mariager Fjord in Kattegat is a moraine hill, offering a magnificent view of the entire area.
During World War II, a German coastal battery was located on "Bjerget." At the time of surrender in 1945, the German commander refused to surrender. He gathered all German troops in the area, around 300 men, and was prepared to fight to the last man. It was only on May 10th that the garrison on "Bjerget" surrendered, one of the last places in Denmark to do so.
Now, "Bjerget" is one of the town's gathering places where numerous activities are held for the locals and the many tourists in the area.