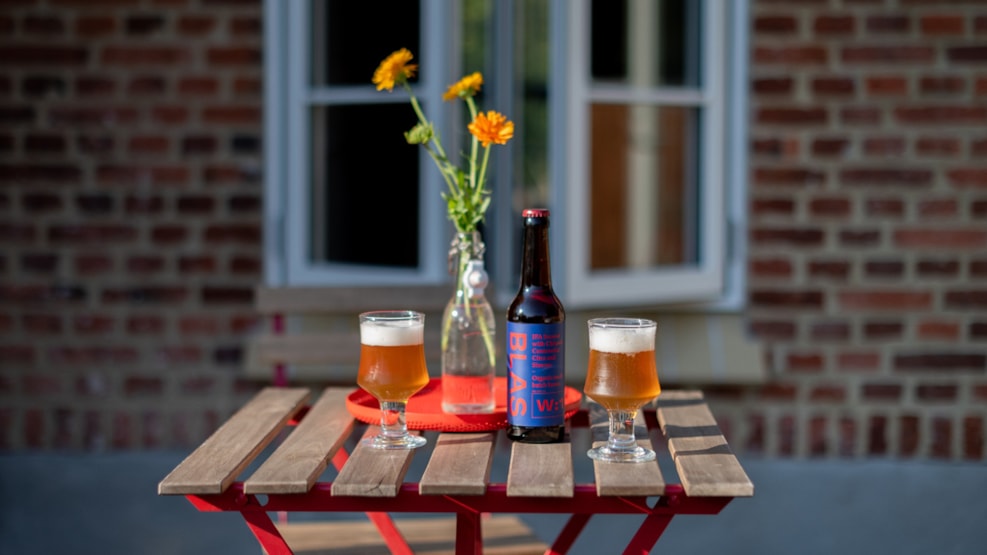 BLAS
BLAS is a small Irish/Danish family-run artisanal brewery. We are located in a converted cooperative creamery 10 km from Billund, right by the Ancient Road/Hærvejen where the hills of the river valley of Vejle Ådal meet the open heathland. We are inspired by the meeting between city and country life and the wide, wonderful world with its different peoples and cultures.
BLAS brews artisanal beer using a small, manually operated 350-litre brewing system. We love to experiment and constantly try new, interesting recipes for beers that are balanced, fresh and full of flavour. Nature and our local community mean a lot to us, which is why all our beers are organic. We source our organic malt from Gyrup Gård in North Jutland, and spent barley from the brewing process goes to local farmers.
In old days, many people would drop by the old creamery to buy a pound of freshly churned butter. Today, you can bring home freshly brewed beer directly from our small bottle shop. Here, you can also enjoy a cold beer or two. During summer months, we also offer beer tastings every Thursday evening at 18:00. From July 2023, we additionally offer Beer, Bed & Breakfast for those wishing to stay overnight in one of the brewery's two newly refurbished guestrooms. Check out our website or Instagram account, or write an email to Graham for any further questions.
We look forward to welcoming you at BLAS.