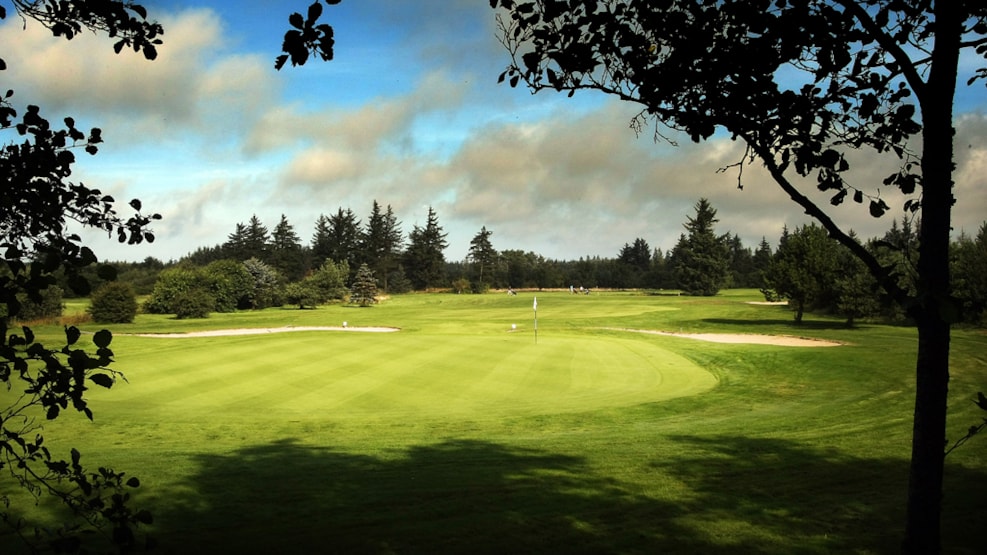 Blokhus Golfcenter
Blokhus Golfcenter is located in one of Denmark's most attractive holiday areas.
We're situated just a short distance from the sea, amidst the harsh nature of the North Sea coast, which adds an extra dimension to the play.
We are renowned for our well-trimmed fairways and perfect greens.
Blokhus Golfcenter has all the facilities that you might expect from a modern golf centre.
Our 18-hole course offers a good deal variation in landscape, with its plantations, dunes and open areas.
The Pay & Play Course is a great 9-hole course. You don't have to be a member, although you must be familiar with the game of golf. If you don't have this experience, it's possible to be given a lesson.
Your starting time for playing on the 18-hole course should be booked in advance.
Teaching should also be booked in advance.
See www.blokhusgolfcenter.dk for prices.
You can also stay overnight at the golf centre.