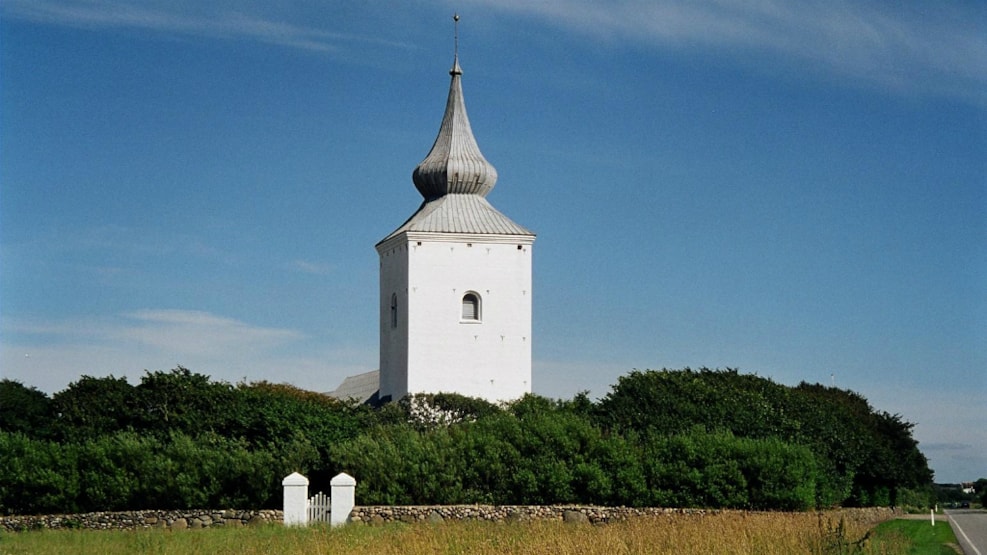 Bøvling Church
Bøvling Church originally belonged to Manor house Rysensten, and is therefore also next door to Manor.
It is one of the oldest village churches in the country.
The tower has a spire which is rare for a village church.
It has an unusually beautiful, carved altarpiece which was donated to the church in 1684 by the then owners of Rysensteen.