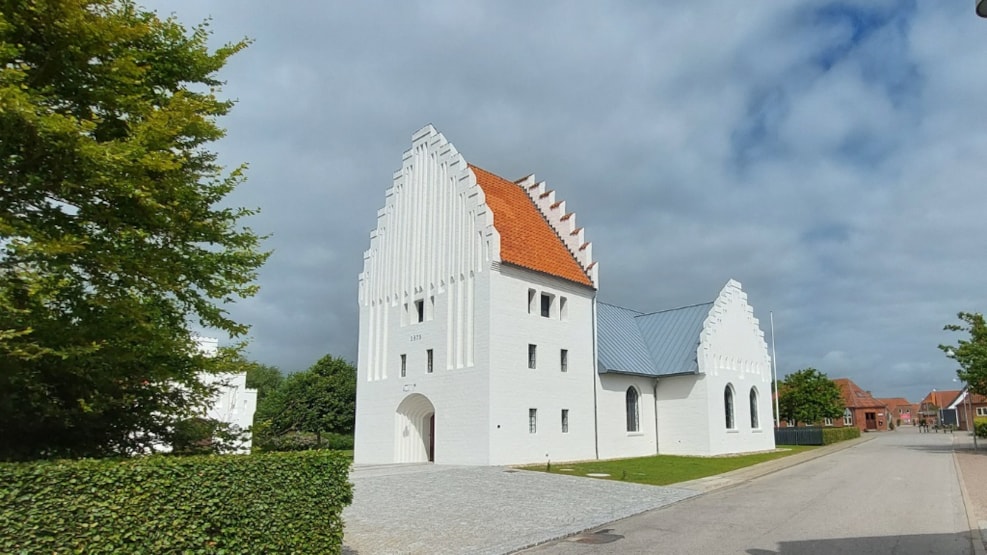 Bøvling Congretional Church - "Marie Church"
Bøvling Congregational Church is also called Marie Church.
The "Marie Church" was originally built in 1875 as a fairly simple building.
With a thorough rebuilding around 1920 under the clear influence of Jens-Klint's "builder school", the church completely changed character.
In its present form, the church appears as a whitewashed cruciform church with a rather low west tower.
The church is only open by appointment with the pastor.