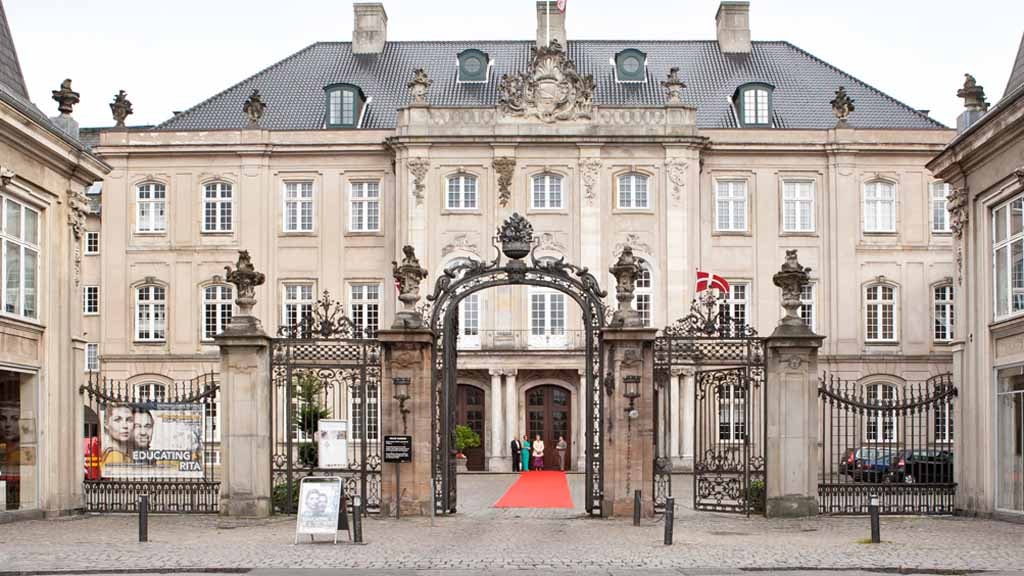 Bredgade 28 at the Odd Fellow Palace
In the heart of Copenhagen, in the city's elegant neighbourhood of Frederikstaden, lies the Odd Fellow palace. Built in 1751, the beautiful rooms are clearly influenced by rococo style, with magnificent halls and centuries of long history.
Its unique setting has enabled the palace to welcome many guests over the years, offering flexible options to customise the perfect event for their personal needs. Whether it is a reception, big and small conference or one of life's major celebrations, our skilled and experienced chefs have a wealth of organic, gastronomic experiences to offer you.
At the Odd Fellow Palace we take great pride in using fresh, high quality ingredients. We particularly focus on sustainability, ecology and local seasonal products. Our skilled chefs have experience from some of the country's and the world's best restaurants. Our kitchen philosophy shows consideration for the environment, quality, aesthetics and, most important, excellent taste. We strive to constantly develop and seek to expand our own, and the guests' horizons. With an exclusive, sustainable wine selection, we select the menus for the wines carefully to always achieve the ultimate taste balance.
As a member of Green Key, we ensure you and your guests an unforgettable and sustainable experience in a completely enchanting atmosphere.
Just a few minutes from Kongens Nytorv, with views of the Royal Garden, close to Amalienborg and Marmor Church, the palace lies like a pearl of a string of beautiful attractions in the area.