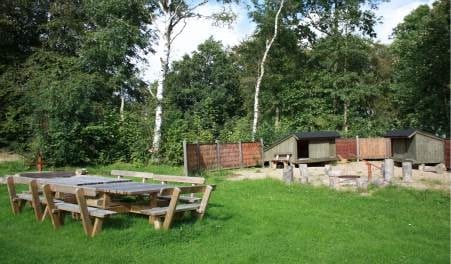 Brønden Nature Camp
Brønden is a fascinating nature camp located at Karmisholtvej between Dybvad and Hellum – close to Skæve Inn. 

The place is not only for locals, but indeed for tourists who are seeking an unique experience close to the nature and the possibility for sleeping in shelters overnight.

It provides the opportunity for getting away from the busy city life and experience the nature at close hand in an relaxing environment. 

The nature camp contains two shelters with room for three overnighters each. Other outdoor facilities are; benches, toilet, campfire, petanque and a playground. 

A picture says more than a thousand words, so please feel free to take a look.