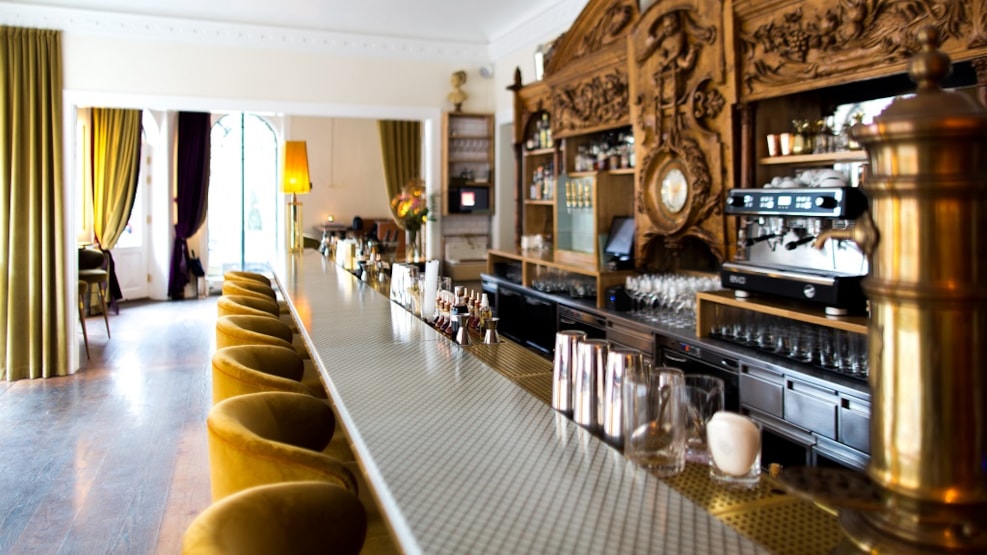 Brønnum
Brønnum is everything you could wish for in a cocktail bar - old-school, yet fashionable, casual, yet classy.
When entering the historical building from the buzzing streets of Kongens Nytorv, it feels like you just stepped into another world - or another decade.
The dim lights, chandeliers and velour covered chairs create the perfect atmosphere for a low-key night out. Whether you're going out with friends or for an after-work drink, the long list of delicious cocktails will surely make you a frequent visitor at the bar.
Brønnum consists of six rooms ensuite, whereof the entrance and main bar are set with brighter lights and upbeat music. As you move through the rooms, they become darker and more intimate. If you're looking for a more private space to host your secret lodge meeting, Brønnum's private dining room will do the trick. You can top it off with one of their Cuban cigars, now you're at it.
In the summer, Brønnum opens its green courtyard as well - great spot to kick back in a lounge chair and enjoy the sun with a chilled spritzer.
If these walls could talk
Brønnum's old rooms have been serving as café, bar and restaurant for more than 125 years. People from all social classes have frequented the bar, including many famous Danish musicians, artists and writers such as H. C. Andersen.
Since then, Brønnum has been refurbished, but still oozes of soul and history - just take the beautifully carved bar that used to be a part of an apothecary, made from wood that dates back 100-150 years.